Professor John Whitehall says he has never seen a transgender patient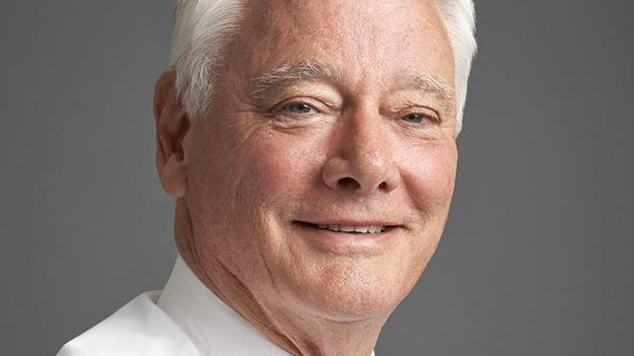 Professor John Whitehall, one of the leading voices against the current approach to treating transgender children, has confirmed that he personally has no experience on treating children experiencing gender dysphoria.
Whitehall, who is the Foundation Chair Paediatrics and Child Health at Western Sydney University's School of Medicine has decades of experience in child health, but admits he's never worked in the area of gender dysphoria.
He has published a number of articles in Quadrant magazine where he is critical of the methodology used to treat gender dysphoria, and is regularly cited by The Australian and other News Corp publications as a subject matter expert.

Last night he joined Peta Credlin and Alan Jones on their Sky News program Jones & Co to share his view on transgender people and their treatment.
"None" Whitehall answered when Alan Jones asked him how many gender confused children he'd treated professionally.
Professor Whitehall said he believed most children experiencing gender dysphoria are from broken homes and suffering from other other mental disorders.
"I asked 28 of my colleagues how many they had seen, their cumulative experience is 931 years, 12 of them only and 10 of them were because of an associated mental disorder and two of them were the victims of prolonged sexual abuse."
The paediatrician voiced his support for conversion therapy and said it he was opposed to the Labor party's stance to ban the practice.
"The Labor party were going to ban conversion therapy, that is basically the psychiatric family counselling supporting, trying to work out why the kid is confused, dealing in standard psychiatric way with the associated disorders." Professor Whitehall said the children his colleagues had treated had returned to their natal gender, but some of them "remained homosexual".
Professor Whitehall said it was disappointing that transgender children who were biologically male were being allowed to play sport as girls.
The academic criticised Cricket Australia's new inclusive policy that allows transgender girls and women to play community cricket, saying it would stop Muslim women taking part in sport.
"They say it's inclusive, but let's think it through" Whitehall said.  "The moslem community is not known for its outstanding participation of females in sport – do you they are going to be more likely when they know there's the possibility of a male dressed up in a dress in the same dressing rooms.
Professor Whitehall said in the "cold dark lonely years of adulthood" transgender youth were likely to discover "there's no gold at the end of this transgender rainbow." and he saw this as one of the reasons transgender people have a higher rate of suicide than the general population.
News Corp has been accused of running biased coverage relating to transgender people,  The Australian  newspaper recently launched a new 'Gender' page on its website. Critics have noted that the media organisation's coverage is almost always in the negative, and transgender people and clinicians working in the specific area of gender dysphoria are rarely consulted.
Hosts Alan Jones and Peta Credlin were in complete agreement with their guest. Jones opened the interview with a seven minute rant against transgender inclusion, and policies proposed by the Labor party prior to the federal election.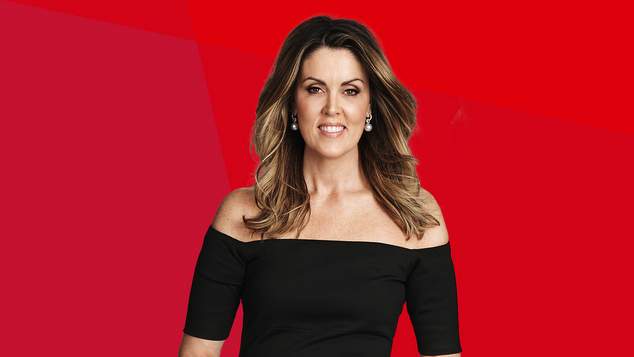 Credlin said she was concerned that transgender teenagers were simply confused by puberty.
"What I worry about is that someone who is 13 or 14, boy or girl, who is a bit confused about their identity, but they could well be gay not transgender, and they just haven't come to terms with puberty in a normal sense, and all the other things that are thrown at kids these days."
Credlin said she believed children were not being offered any counselling that offered them an option beyond embracing a gender transformation, and they would later regret their decision.
The former Chief of Staff to Prime Minister Tony Abbott, also said she believed the Labor party supported transgender people because they wanted to destroy the family.
"It's designed to break down the family, it's designed to break down all the normal terminology and foundations of society." Credlin said.
Earlier in the evening on her own program, Credlin interviewed Jennifer Oriel, columnist at The Australian who is calling for a federal inquiry into the treatment of transgender people.
Oriel said she had studied the treatment guidelines used by the Royal Children's Hospital in Melbourne and was not satisfied they were scientifically sound.
"How is this harm being allowed in Australia, why are we so complacent about it? Why are people not caring that this is happening to kids, I think we should demand a national inquiry. We need to know how this is  possibly allowed in a modern nation like Australia." Oriel said.
Oriel said the rise in the number of transgender people in society could be attributed to many factors including increased visibility of transgender people in the media, and because laws have been reformed to allow people to change their gender on offical documents.
Oriel claims that doctors are now obligated to diagnose children as having gender dysphoria even when they don't – because of anti-discrimination laws.
"They can't actually say to children coming into their clinics, 'They're's nothing wrong with you, you don't have gender dysphoria' If they do something like that or refuse to refer them their called transphobic and are in quite a lot of danger in terms of workplace viability or workplace sustainability." Oriel said.
Dr Suzanne Packer, who endorsed a recent submission to Health Minister Greg Hunt, has offered an apology for the negative media coverage that has resulted. Dr Packer said she hoped the media could show more sensitivity in their reporting around issues affecting children and their families.
OIP Staff
---