Dr Suzanne Packer apologises for upset caused by trans debate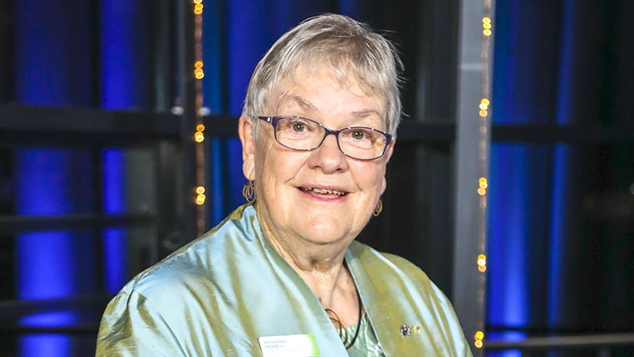 Dr Suzanne Packer, Australian Senior of the Year, has offered an apology for the distress a submission regarding transgender children, that carried her endorsement, has caused for young people experiencing gender dysphoria and their families.
Her apology follows a wave of negative reports published by The Australian newspaper and broadcast on Sky News. The reports were triggered by a submission to Health Minister Greg Hunt that questioned the current approach to treating transgender children in Australia.
Dr Packer said she would not be making further comments on the issue, but her primary focus was ensuring that sufficient support was given to families and more research was encouraged in this area.
As a paediatrician and child advocate, I care deeply for the wellbeing of all children and their families.

I am extremely sorry for any distress that I have caused to families through my support of Dr Holloway's article on Gender Transitioning and Responsible Responses.

When I endorsed the article, I wanted to shine a light on the issue to promote additional research and support for children and their families.

I deeply regret that I did not foresee just how devastating it would be for families already dealing with these complex situations. I apologise unreservedly for the distress I have caused.

Supporting all children has been the central tenet of my life's work in paediatrics and with the other organisations I have been involved with.

My hope is that experts can work together for the best outcomes for these children and their families, however, I will exit from public comment on this complex and sensitive topic.

Through this experience I have come to understand just how hurtful and damaging negative media can be for vulnerable children and their families. I call for the media to consider the wellbeing and vulnerabilities of the children and families when reporting on this issue.
The esteemed paediatrician retired in 2011 but is still active sitting on the board's of several organisations that work in the area of child abuse prevention. She sits on the board of the National Association for Child Abuse and Neglect, and is also their representative on the board of Families Australia.
Families Australia told OUTinPerth that they support the rights of individuals and families to make their own decisions about their health, wellbeing and safety.
Alongside the publication of the submission about the treatment of people with gender dysphoria The Australian newspaper has announced the launch of its new 'gender' page as a central place where readers can follow reports about transgender people.
Graeme Watson
---