Prostate Cancer: Support for Gay Men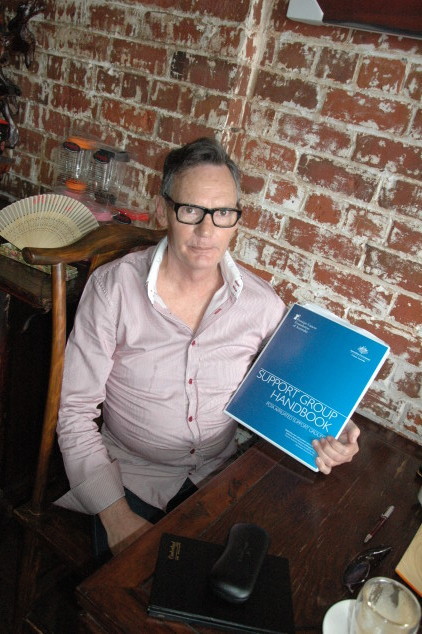 When local Perth man Peter Bastow got the call informing him he had prostate cancer, just days before his birthday no less, he was understandably devastated.
"It was like someone had dropped a bomb on me," he said "it was a big deal and I felt isolated and alone."
After the initial shock had subsided Bastow sought further medical advice and looked for a support group to help deal with the significant lifestyle adjustments required.
When he contacted a local support group and advised them that he was a gay man the response was not comforting.
"I was told that it would be wise not to mention that. I was a bit upset and I thought, 'this is who I am,'" he told OUTinPerth.
Not one to be dissuaded, Bastow begun exploring various treatment options and found a plethora of information available and a variety of treatment options.
Interacting with the Prostate Cancer Foundation of Australia he recognised a lack of support specifically for gay and bisexual men in WA for this particularly tender subject.
He mused that other groups were afforded great support when they found out about their illness, but the lack of support for gay and bi men was evident even though it was a particularly important appendage –both in physical health and sexuality.
After getting in touch with the Prostate Cancer Foundation of Australia he found they were interested in getting a support group together for gay and bi men out West.
It seemed they had found their pioneer and the group was formed.
"During one of our first meetings, there were only about nine of us and we talked about all sorts of things," Bastow said.
One of the common questions, often touted as too-silly-to-ask, was whether anal sex increased the risk of contracting prostate cancer, something Bastow was able to clear up.
"It is simply not true," he said.
During Bastow's own journey, he was referred to a very helpful oncologist who shared alternatives to surgery that he was able to share with others in the group.
"During our first meeting we really got to the nuts and bolts of it, and the things that came up!" Bastow said, referring to the often difficult questions that arose when gay men speak about prostate cancer: how is this going to affect my sex life? What about my ability to get an erection? Who will feed the dog and water the plants when I'm getting treatment?
During one of the first meetings it was decided that Bastow was the most well read on the subject and should work with the national body to help set up services for not only gay men but anyone who fits under the diversity rainbow.
"Anyone who doesn't identify as the mainstream, or who don't feel comfortable talking about their prostate within mainstream groups, can come and see us. This includes anyone in the trans* community," he said.
"Our group is, I would say, a little more progressive, we're very straight from the hip."
TBastow's advice for anyone who is suffering from prostate cancer, or a sensitive cancer is simple.
"Take charge of your condition, know what's going on, the help is out there."
Perth Gay/Bisexual Prostate Cancer Support Group.
Peter or Ian 0400 238 392  / 0438 558 483
Joe Cassidy and Graeme Watson