Protesters find a clever way to display the rainbow flag at the World Cup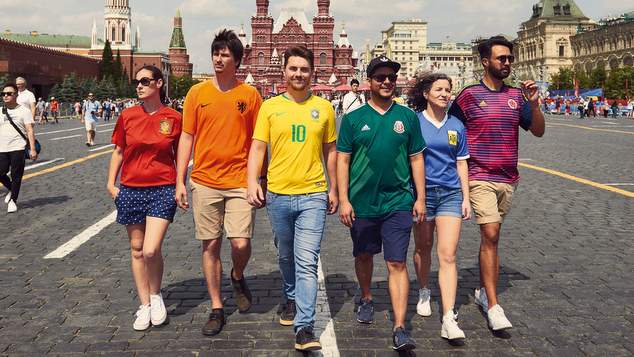 The eyes of the world have been on Russia for the last few weeks as it hosts soccer's World Cup. The countries tough anti-LGBTI propaganda laws make it almost impossible for people to raise the issue of how LGBTI people are treated in the country, but one group of clever protesters have found an ingenious work around.
A group of six protesters donned football shirts in different colours and by walking side by side created the distinctive pride flag.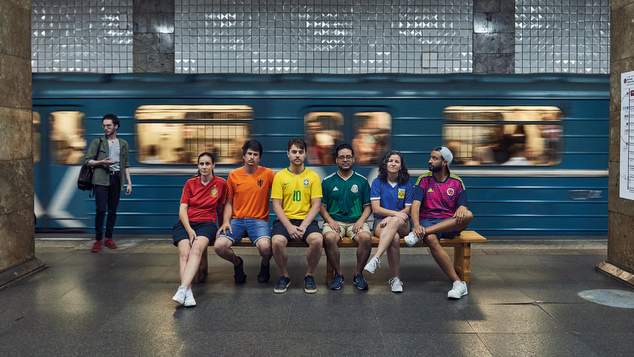 The group come from many different countries including Spain, Holland, Brazil, Mexico, Argentina and Colombia. They released the photos once they had all safely left the country.
On of the protesters is 32-year-old Eloi Pierozan Junior, an Amsterdam-based Brazilian who wore the yellow shirt of Brazillian player Neymar da Silva Santos Jr, said the aim of the action was "to spread a message of love and tolerance around the globe and not only in Russia".
Vitaly Milonov, the Russian politician who co-authored the law that prohibits mentioning LGBTI people in the presence of minors, responded to the protest saying "nobody cares".
At the beginning of the World Cup veteran British LGBTI rights campaigner Peter Tatchell was arrested and briefly detained by Russian authorities after he staged a protest in Moscow.
Check out more of  their snaps at their website.
OIP Staff
---