Push for teachers to be included in anti-discrimination provisions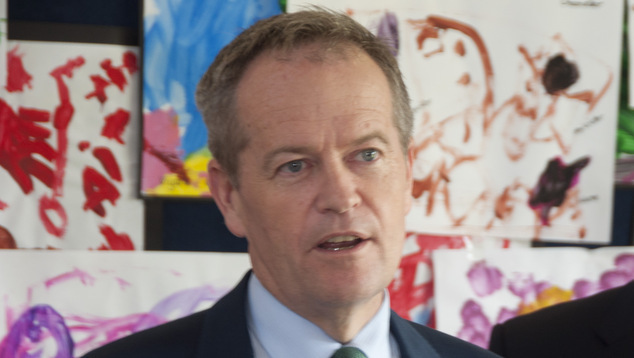 Politicians from across the political spectrum appear to be getting on the same page about removing provisions within the federal anti-discrimination laws that allow students in religious based schools to be expelled, but what about the same laws that allow teachers to be sacked?
Opposition leader Bill Shorten has said that it an area that also needs to be looked at. "I think it's probably time to have a conversation about what other exemptions to discrimination we provide against teachers in  our school system, so let's have a conversation." the Opposition leader told reporters on Sunday.
Speaking on the ABC's National Wrap with Patricia Karvelas Simon Birmingham, the Minister for Trade, Tourism and Investment said there were "good arguments" on why schools should be allowed to fire teachers.
The Minister responded to an IPSOS poll showing that 74% of Australians were opposed religious based schools being allowed to expel students or fire teachers, saying the questions used in the poll needed to be carefully looked at before any sense could be made of its results.
Birmingham said he could not say if he was opposed to a teacher being sacked because of their sexuality describing it as a hypothetical situation. The senator said a proper thoughtful discussion was needed rather than a knee-jerk response.
"We have to tread very carefully, and appropriately, and sensitively. I have to say as someone who was Education Minister for a number of years that I think overwhelmingly, if not completely, schools handle these matters increasingly sensitively and appropriately already." Birmingham said.
Shadow Attorney General Mark Dreyfus also appeared on the program and said there needed to be a conversation on the issue of school teachers.
Dreyfus said that while identifying that students should not face discrimination, the question as it was related to teachers was more complex.
"At some point schools are entitled to control the way that teaching occurs in their schools, to ensure that teaching is in accordance with the teachings of their religion." Dreyfus said, but said people shouldn't be sacked simply because of their sexuality or gender identity.
The Shadow Attorney General said it was extraordinary that the government had not released the Ruddock Review into religious freedom despite having had the report for 5 months.
OIP Staff
---