Push to ban Maia Kobabe's 'Gender Queer' book falls flat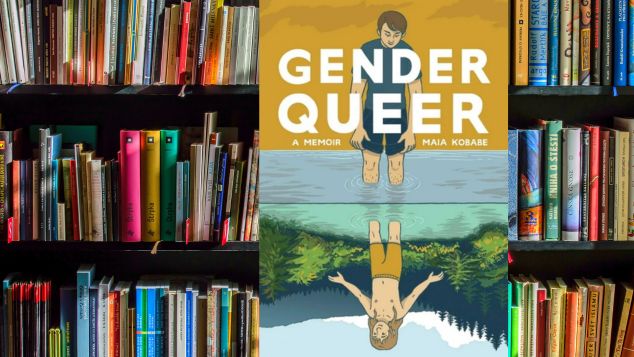 Australia's classification board has knocked back calls to ban Gender Queer, an award winning memoir that has got conservative commentators all worked up.
Warning: This story has comments which might be distressing to some readers. For 24-hour crisis support and suicide prevention call Lifeline on 13 11 14. For Australia-wide LGBTQI peer support call QLife on 1800 184 527 or webchat.
Author Maia Kobabe's 2019 graphic memoir recounts their journey from adolescence to adulthood, and the author's exploration of gender identity and sexuality, ultimately identifying as being outside the gender binary.
The book is aimed at young adult and tackles topics including gender euphoria and dysphoria, and asexuality. In 2020 it was the recipient of an Alex Award from the American Library Association which sparked a wave of interest in the book which saw it being added to many library shelves.
The book has become a target for conservative activists who argue that the work is pornographic due to a select number of images in the book. Kobabe has urged those who have concerns about the book to read it in its entirety rather than getting upset over a small number of images.
Detractors of the work have raised concern about several passages, including a section where 14-year-old Kobabe fantasizes about an older man touching the penis of a youth. The image is based on a painting on an ancient piece of Greek pottery. Another section includes Kobabe's girlfriend performing oral sex on a strap-on dildo, while there are also depictions of masturbation.
In February an 11-year-old six grader in the US state of Maine told his local school board that his school's librarian had allowed him to check out the Alice Osman novel Nick and Charlie. It continues the story of the central characters from Osman's popular Heartstopper graphic novels, which has also been adapted into a hit TV series on Netflix.
After 11-year-old Knox Kajac read a racy section of the novel, his father spoke to the board saying the book should be banned, as well as Kobabe's book which was also found in the library. "We do not need to be having literature showing boys how to suck dick." the father said.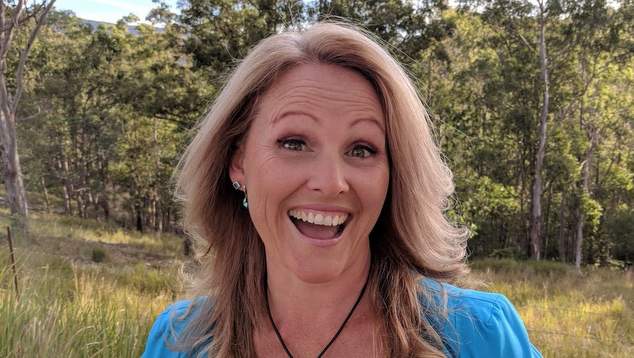 Shortly after Australian anti-transgender group Binary highlighted the video and called for both Osman's works and Kokabe's memoir to be removed from Australian public libraries.
"These books are graphic and repulsive. There is never any excuse to expose children to pornography. It is criminal to show children engaged in pornographic acts. Why are rate-payer funded libraries in Australia stocking these books? How can this be anything other than grooming?" the group's spokesperson Kirralie Smith said.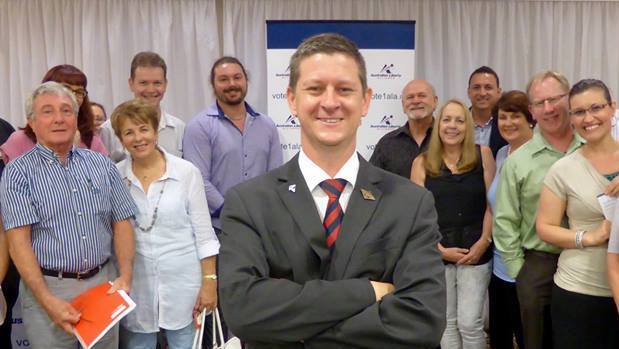 The following month Australian conservative commentator Bernard Gaynor raised concern about the book being included in Australian Libraries, reporting it to Queensland Police and staging a protest outside his local library.
Gaynor has previously been a political candidate for the Bob Katter party, and also stood for the short-lived right wing party Australian Liberty Alliance. Kirralie Smith was also a candidate for the party, later joining Cory Bernardi's Australian Conservatives. Back in 2014 Gaynor shared his views on homosexuality, telling OUTinPerth he was in favour of public displays of homosexuality being made illegal.
This week the Classification Board issues a statement about Kobabe's memoir Gender Queer. On 3 April 2023, the Classification Board classified it Unrestricted, with consumer advice of 'M (Mature)—Not Recommended for Readers under 15 Years'.
In their statement the board said when classifying a publication, they were required to consider the impact of classifiable elements within the publication in the context of the publication's narrative and artistic merits. The decision applies the National Classification Code and the Guidelines for the Classification of Publications 2005 when classifying publications.
The Director of the Classification Board, Fiona Jolly, said the book could remain on the shelves.
"In the Board's view, this publication can be accommodated in the Unrestricted classification as, within the context of the publication, the treatment of themes is not high in impact or offensive, and the treatment of sex and nudity is also not high in impact and is not exploitative, offensive, gratuitous or very detailed. Given the context of the publication's narrative and its literary, artistic and educational merits, the Board does not consider that the publication contains material that offends a reasonable adult to the extent that it should be restricted." Jolly said.
"While considering that the publication should not be restricted, the Board noted that some content within this autobiographical text may offend some sections of the adult community and may not be suitable for younger readers. For this reason the Board has classified Gender Queer A Memoir 'Unrestricted' with consumer advice of "M—not recommended for readers under 15 years of age".'
Jolly reiterated: "This consumer advice does not constitute a legal restriction on its sale or availability."
Gaynor has responded to the decision, describing the wording used by the Classification Board as "Jedi mind tricks". On his blog Gaynor said he would continue to fight to have Kobabe's book removed from libraries.
"Eventually, the Classification Board will be exposed and embarrassed. And in the meantime, there is absolutely nothing authorities can do to stop mums and dads and grandparents all over this nation from stuffing Gender Queer into the sanitary waste bins inside the non-gender specific toilets in every school and public library in Australia." Gaynor said on his website.
OIP Staff
---
Do you need some support?
If you are struggling with anxiety or depression, support and counselling are available from:
QLife: 1800 184 527 / qlife.org.au (Webchat 3pm – midnight)
QLife are a counselling and referral service for LGBTQIA+ people.
DISCHARGED: [email protected] / discharged.org.au
Discharged is a trans-led support service with peer support groups for trans and gender diverse folks.
Lifeline: 13 11 14 / lifeline.org.au
Beyondblue: 1300 22 4636 / www.beyondblue.org.au
---

You can support our work by subscribing to our Patreon
or contributing to our GoFundMe campaign.