Pussy Riot Whipped and Beaten by Cossack Militia on Video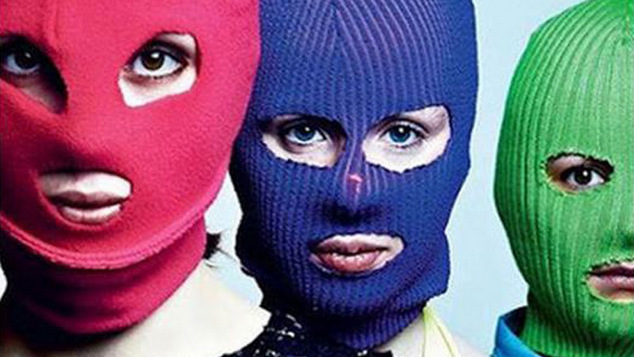 A video has been posted by the Associated Press of members of the punk band Pussy Riot being whipped and sprayed with pepper spray by Cossack militia after attempting to perform under a sign advertising the Sochi Olympics on Tuesday February 18th.
Maria Alyokhina and Nadezhda Tolokonnikova, who were released from prison in December after a two year sentence for performing a protest song in a Moscow catherdral, had allegedly already been arrested in Sochi prior to the incident. The pair were arrested in central Sochi roughly 30km away from the Olympic venues, and were reportedly detained for around three hours.
Tolokonnikova tweeted: "We have been arrested … and are accused of robbery,"
Upon their release, she also tweeted: "They dragged me across the floor of the police station assembly hall office by my face, they twisted my arms and threw me to the floor. Putin will teach you to love the motherland!"
The band are reportedly intending to record a video for their song 'Putin will teach you to love the motherland' in Sochi.
During their attempted demonstration on the 18th, Cossack militia attempted to remove their balaclavas, used whips, damaged a guitar and threw a band member to the ground.
Video footage from Sky News is below. Warning: violent images.
The band reportedly went on to perform beside the Olympic rings later that day.
Trans activist and former Italian MP Vladimir Luxuria was also arrested for political demonstration in Sochi.