Queen of Ireland's Panti Bliss flagged for TV comedy-drama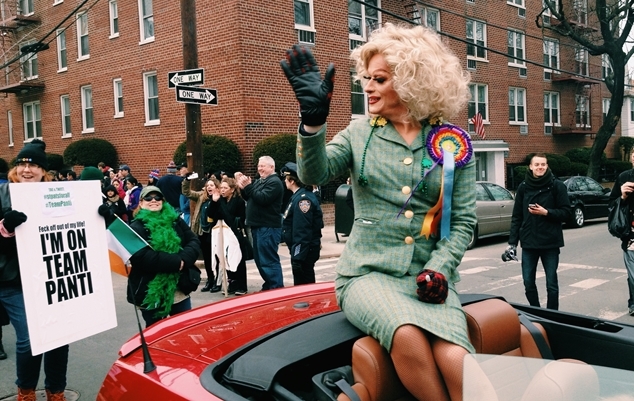 Irish drag superstar Panti Bliss is set to have her own TV show, working in collaboration with international production company Playground.
The Queen of Ireland star's memoir has been flagged by Playground for the subject matter of the program, which is expected to be set in Bliss' Dublin club Pantibar.
The book documents Panti's rise from club sensation to "accidental activist", and outlines her role at the forefront of the battle for marriage equality in Ireland in the lead up to their referendum.
Playground CEO Colin Calendar says the man behind Ms Bliss (Rory O'Neill) is a geniunely unique voice.
"We're excited to be working with his alter-ego Panti Bliss on a series that will bring her provocative perspective on contemporary culture and the unspoken challenge that face the gay community to a mainstream television audience," Calendar told Variety.
Bliss has become an international name, following the documentary Queen of Ireland – and has toured the world with her comedy shows and speaking tours.
Ireland's reigning drag monarch first caught global attention when she gave her now notorious viral speech on homophobia in Ireland's Abbey Theatre.
OIP Staff