Queer to Air: Perth LGBTIQ+ youth talk body image and masculinity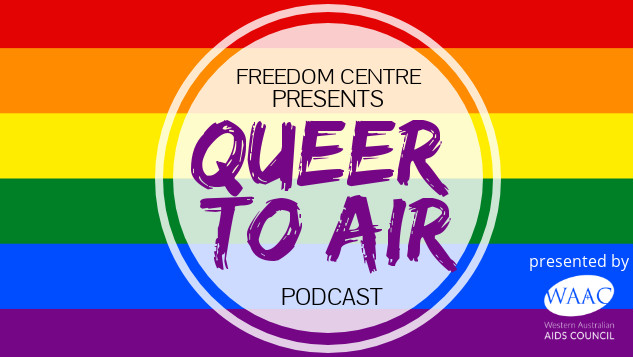 Locally made podcast Queer to Air is in full swing, just releasing their fourth episode.
In this episode Lewis, Jacob and Max chat about a masculine perspective on body image in the first of two episodes on this topic.
The podcast series created by The Freedom Centre is releasing one episode a day during PrideFEST and can be found on Soundcloud and via iTunes.
If you haven't already, don't forget to catch up on the weekend's episodes covering cultural diversity and the work of The Freedom Centre.
---
Do you need some support?
If you are struggling with anxiety or depression, support and counselling are available from:
Lifeline: 13 11 14
Beyondblue: and www.beyondblue.org.au
QLife: and www.qlife.org.au
QLife are a counselling and referral service for Lesbian, Gay, Bisexual, Transgender and Intersex (LGBTI) people.