'Queer Eye' heads to Japan for four international makeovers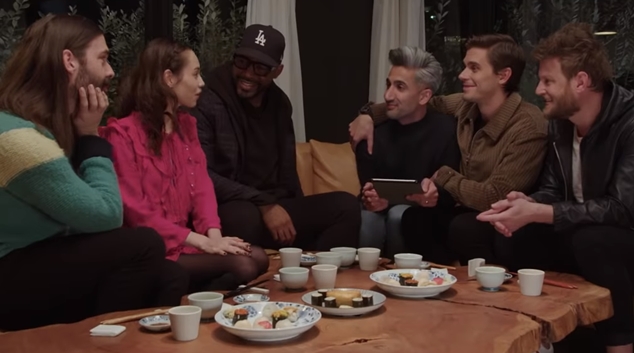 The Fab Five are heading to Japan for another special mini-season outside of their home country.
Last year Antoni, Karamo, Tan, Bobby and Jonathan came to Yass, Australia for the first Queer Eye episode outside of the US – and this time they're heading to the Pacific Rim for We're In Japan! 
The quintet will be joined by model Kiko Mizuhara and comedian Naomi Watanabe, who will serve as the team's cultural advisors and translators during their visit.
"Queer Eye has become a global phenomenon once again and the Fab Five are truly the ambassadors of self-care and compassion that the world needs now more than ever," creator David Collins said.
"Filming in Japan is a wonderful opportunity for us to work with four deserving heroes that will help showcase the incredible traditions and customs of their country."
Check out the trailer below. Queer Eye: We're In Japan! comes to Netflix on November 1st.
---