Queer venue The Flaming Galah is flying high in Fremantle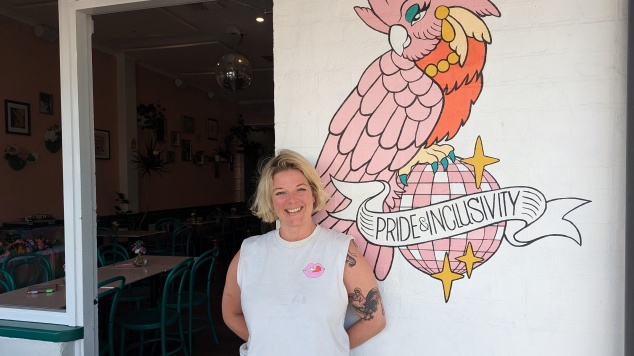 In November of 2022, Walyalup (Fremantle) welcomed its first dedicated LGBTIQA+ venue.
There's no doubt the port city is home to a selection of well-loved queer events, both past and present. Now, The Flaming Galah has built their permanent nest on Essex St and it's become a favourite spot for south- and north-siders alike to gather, celebrate and be among community and allies.
Speaking to OUTinPerth, owner and operator Leala says the big decision for her, alongside her wife Babs, to found a committed queer space in Freo grew from the initial realisation that there was no go-to hub for them, their friends and the local queer community they call their own.
"We had noticed a lack of anything in Freo, and it was inspired by a Facebook post from probably four or five years ago when somebody said they had a relative coming to Freo and asked is there anywhere that's a gay venue."
"It turned into a discussion between anyone and everyone about why there isn't, there isn't a need for one, or there is a need for one, and all these varying opinions.
"There was a really big thread, and there were quite a few people saying there doesn't need to be a space because 'you don't want to exclude yourselves' and 'you don't want to be exclusive'.
"I jumped in and said it's not about exclusivity, it's about inclusivity and about sharing of culture and history and perspective and experience.
"There were also people in that group, in that argument, saying 'you might see Freo as an accepting place but I am a trans woman who was attacked in the street not so long ago', they're just not seeing that perspective."
"That really showed us there was a definite need, and also for us, it made us think about what a queer space is."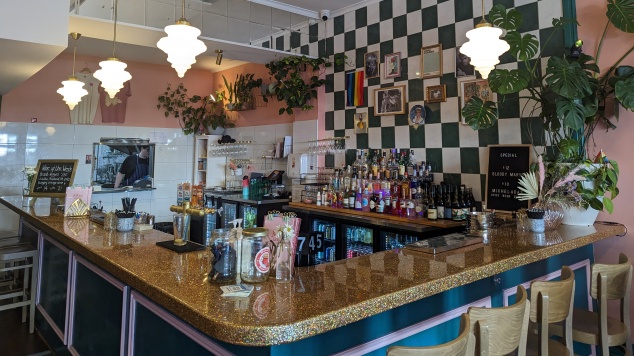 Leala tells us she was asked many times in the lead up to breaking ground on the renovations, often in good faith, what it is that makes a venue 'queer'. Reflecting on how she answered, Leala says it stems from bringing a queer perspective to the space and its operations.
"Things are from a queer perspective. From our perspective. It's the things you see on the walls, but having that perspective instantly creates the space and instantly makes it queer."
"I've worked places before where there's been an ethos or ideology which you can buy into or not, but I feel like with this it genuinely is. The staff that we have working here, everything we do, everything we think about is from that perspective."
"Nobody just came to work here because they needed a job, and that has been such an important part of making the venue what it is… It's really people who believe in what we're doing, and care."
"The people who come into the venue as customers, I think they put people at ease, because they're a reflection of themselves."
Leala shares a recent affirmation of The Flaming Galah's success in cultivating a warm, safe embrace for our community, when queer folks gathered at the venue after protesting anti-trans speakers on the steps of Parliament House.
"I think every time we have these moments where it does make me feel so proud of what we've created, but also so proud of our community in general and how far we've come.
"We get a lot of older clientele, and not just queer, but I was talking to a lady on that day and she knew about the trans protest. I was wearing a trans ally t-shirt, and she said she liked it and struck up a conversation.
"She started talking about her life and that she'd only come out as trans recently, and it was so humbling to talk to someone whose got all of this life experience, who is coming here and being themselves and being proud to live their lives. It just made me feel really humbled."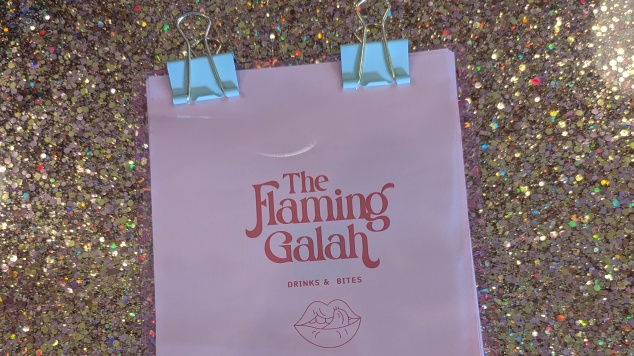 Leala and the team are committed to making sure the Galah is bursting with joy, and how that's seen the space adopt a variety of moods to cater to our diverse community.
"There's been cruisy, nice days with meet-up groups, the Dykes on Bikes came down for some social drinks, and we've had a few birthday events, so there's been really nice daytime, chill vibes, just hanging out.
"But we've also had a few nights where there's been a vibe in the air, where it's unknown, where it's wall-to-wall big queer energy and you don't know where it's come from or how it's happening but it's there!
"We don't want to be too prescriptive, but we've got a few more shows lined up… I think we initially wanted to establish ourself as a safe, welcoming, inclusive space that you can always come to and we didn't want to do anything ticketed, because we didn't want it to have any kind of exclusion.
"Now that we've kind of set that, now that people know who we are and know what the vibe is, we can chuck extra bits in now to bring a bit more lively fun to this end of Freo!"
The Flaming Galah can be found at 19B Essex Street, Fremantle. Stay tuned to socials for their latest updates.
Leigh Andrew Hill
---

You can support our work by subscribing to our Patreon
or contributing to our GoFundMe campaign.