Rainbow Love reimagines online dating for lesbian women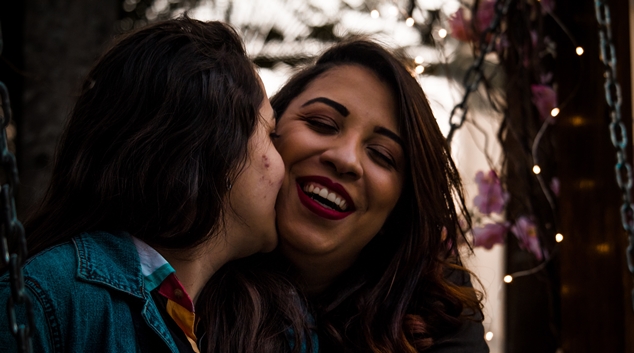 A new online lesbian dating website says they're "more than just a traditional heterosexual site rebranded with a touch of pink."
Rainbow Love, launched by couple Jo Hilton and Victoria Eppler, aims to create community and connection for lesbian women, regardless of relationship status.
Hilton and Eppler were inspired to create Rainbow Love after feeling the cards were stacked against them when they met online.
"The whole online dating experience is currently just awful. There's more to dating than simply swiping left or right," Hilton said.
"After spending many hour discussing all the things we hated about our personal online dating experiences, we decided we could do better."
Eppler said the couple understand how lonely and isolating the lesbian dating experience can be.
"We are passionate about creating a platform to change the lives of lesbian women around the world."
Rainbow Love surveyed lesbians who were on the dating scene, and said they found some "sad but unsurprising results."
"While almost 75% of our respondents said they would use a dating website to find a partner, more than 50% said they weren't limited to love, and just would like to meet like-minded women," Hilton said.
Respondents also overwhelmingly said they do not feel a connection to the LGBTIQ+ community; with more than half feeling isolated, and almost three quarters finding it hard to meet like-minded people.
"Feeling isolated and disconnected from community is a real problem – something we are determined to address with Rainbow Love," Eppler adds.
"There is a profound lack of insigh into the needs of lesbian women because most lesbian dating websites are not owned by women, let alone lesbian women.  Rainbow Love is more than another dating website – it's a place for community, connection and friendship."
Rainbow Love is holding a special launch event at LAMB Subiaco on Saturday 23rd November from 8pm. For more information, head to Facebook.
OIP Staff
---