Pride Rally against Trump and Turnbull set for June 11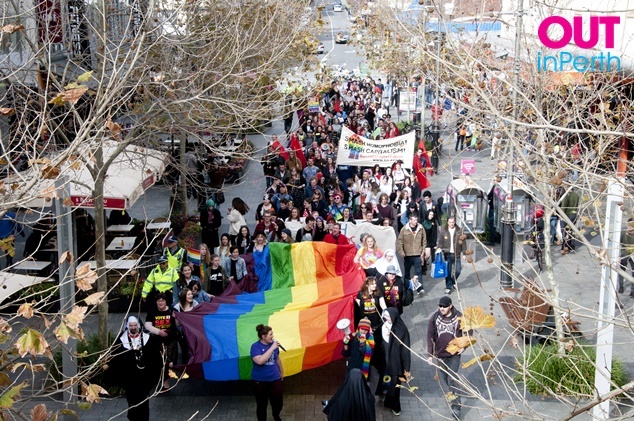 Equal Love will hold a 'Pride Rally Against Trump and Turnbull' on Sunday June 11th.
The protest will be part of a nation-wide set of rallies that will take place across the country with marches planned in Perth, Sydney, Adelaide and Brisbane, in what has been described as a global day of action. Melbourne will hold a marriage equality rally on May 20th.
Organisers say the protest is in response to the loss of LGBT rights under current US President Donald Trump.
"The state of LGBTI rights worldwide has taken a massive step backwards with the rise to power of Donald Trump. Join the Global Day of Action for LGBTI rights to stand up against the homophobia and transphobia which he represents and to call for equal treatment of LGBTI people in Australia." the event's Facebook description reads.
The march is taking place from 1pm in the Murray Street Mall.