Rapper Lil' Yachty promotes diversity on debut album cover
Rapper Lil' Yachty has been praised for promoting diversity on the cover of his debut album.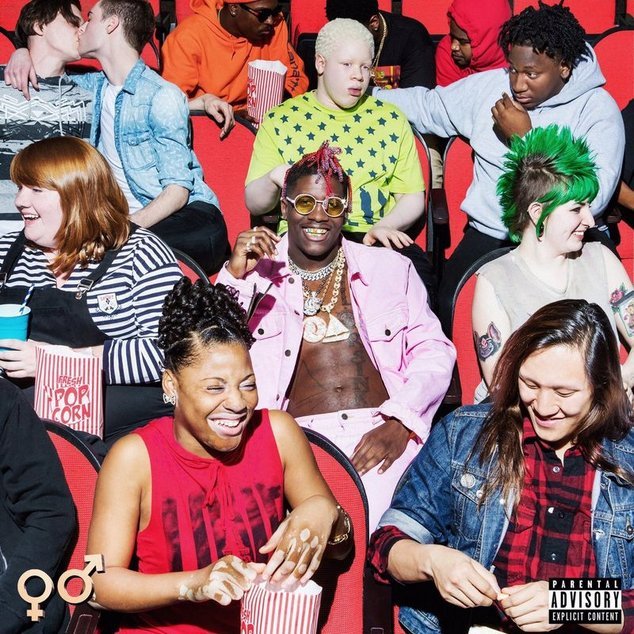 The cover image included people from a variety of backgrounds sitting in a movie theatre. Among them are a same-sex couple, a plus-sized woman, a person with vitiligo, a person with albinism and an Asian man.
The Teenage Emotions album cover was designed by 23 year old Graphic artist Mihailo Andic and shot by photographer Kenneth Cappello.
Speaking to XXL, Andic said the idea for the cover came out of many long conversations about what message the rapper wanted to convey.
"He was telling me these ideas, and one of them happened to be having a group of teens surrounding him in some way. And that's where the initial idea came from. He mentioned that to me and he was telling me it'd be really important to show the diversity, the inclusion of all these different teens who could come together and form this cover." Andic said,
Lil' Yachty first came to prominence with his 2015 tunes One Night and Minnesota  which were lifted from his EP Summer Songs. Last year the hip-hop artist released two mix-tapes for fans, but this is is first official album.
Hip-hop trio Migos, Australian singer Grace Sewell and Diplo are among the guests on the upcoming record. Lil' Yachty has described his musical style as 'Bublegum Trap', he often uses samples from cartoons and computer games to create his tracks.
Here's Lil' Yachty's latest release Peek A Boo featuring Migos. Warning adult lyrics, discretion is advised. 
OIP Staff