Rapper Spanian dropped by his management following homophobic rant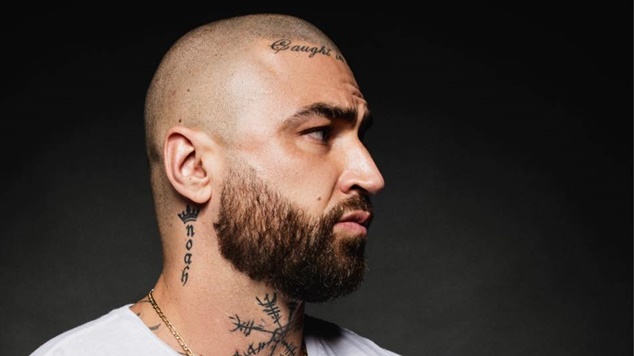 Australian rapper Spanian has been dropped by his management after he posted a video including a homophobic rant to his social media accounts. The video was highlighted by music industry site Tone Deaf.
This report may be upsetting to some readers, discretion is advised.
The musician found fame in the music world after spending time in prison and has published an autobiography about his life experiences.
In his social media video he spoke about his struggles with addiction and the time he spent being incarcerated, before he turned his attention to the LGBTIQA+ communities and the World Pride celebrations in Sydney. The rapper compared gay people to pedophiles and child abuse groomers.
Hip hop collective One Day released a statement saying the no longer represented Spanian "effective immediately".
"We strongly condemn Spanian conflating issues around child-grooming and pedophilia in connection to the LGBTQIA+ community during WorldPride in a recent Instagram video. This is very problematic – we understand that this language has a long history of being used to discredit and vilify the LGBTQIA+ community," the statement said.
"We believe in free speech and people's rights to express themselves; we do not require that our clients and partners share the same views or beliefs as us. What we cannot tolerate though, are actions and speech which (whether intended or not) incite hatred and are harmful and dangerous to people, especially marginalised communities. We stand with, and support the LGBTQIA+ communities and WorldPride as a wonderful and important expression of love, empowerment, and self-determination."
The company said it was disappointing that Spanian was "punching down" on marginalised communities.
"Spanian's brand has never been about censoring himself, or not offending people. But his brand has also never been about spreading/inciting hate, or punching down on marginalised communities. We believed his power always lay in lifting up his community, those who grew up in the streets, in social housing, and being an ally to the disenfranchised.
"Spanian's commentary on these issues in no way reflect our values as a company and as individuals. We have been deeply upset by Spanian's actions over the past 3 days and we acknowledge the harm caused by his Instagram video.
"Our company is no longer representing Spanian, effective immediately." the statement concluded.
Publisher Hachette also announced they would not work with the rapper on any future projects.
OIP Staff
---
Do you need some support?
If you are struggling with anxiety or depression, support and counselling are available from:
QLife: 1800 184 527 / qlife.org.au (Webchat 3pm – midnight)
QLife are a counselling and referral service for LGBTQIA+ people.
DISCHARGED: [email protected] / discharged.org.au
Discharged is a trans-led support service with peer support groups for trans and gender diverse folks.
Lifeline: 13 11 14 / lifeline.org.au
Beyondblue: 1300 22 4636 / www.beyondblue.org.au
---

You can support our work by subscribing to our Patreon
or contributing to our GoFundMe campaign.