The Real L Word: Lateral Hostility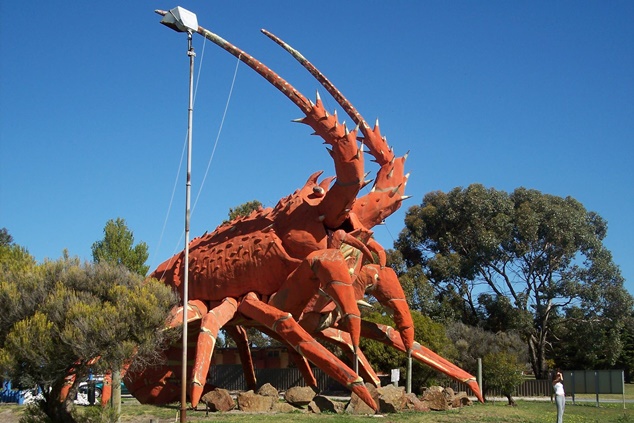 *Advance apology for binary gendered quote
"I know something interesting about lobsters. You don't have to put a lid on the pot when you cook female* lobsters, does anybody know why? …female lobsters, you don't have to put a lid on the pot because once they realize they're in a pot of boiling water they all just start grabbing each other and holding each other down. They're like, "If I'm gonna die, we're all gonna die," None of them wants to let any of the other ones get out of the pot.
It's a real shame, isn't it? "- Max Sweeny (The L Word SE03 EP03).
The L Word might have not been the most insightful and progressive show ever to have graced our screens, but Max has a point. Its time we talk about the REAL L Word (No, not the "reality" spin off show that introduced us to Whitney Mixter)- I'm talking about Lateral Hostility.
Lateral Hostility (or Lateral Violence) occurs within marginalized groups where members strike out at each other as a result of being oppressed. The oppressed become the oppressors – of themselves and each other. Common behaviours that prevent positive change from occurring include gossiping, bullying, finger-pointing, backstabbing and shunning. 
Sound familiar?
The experiences of Lateral Hostility within the LGBTIQ+ community are as diverse and unique as each of us but are also, unfortunately, all too common. I have been musing on my own experiences recently and wondering if there isn't a better way that we can talk about how Lateral Hostility presents itself in the LGBTIQ+ community, what it looks like and feels like and how we can bring this issue out of the dark corners it exists in and into the rainbow spectrum of light.
The health and well being of LGBTIQ+ community is deeply affected by a collective community culture that tries to hide Lateral Hostility in the dark and relies on internalised trans/bi/intersex/homo-phobia to continue to be perpetuated. While we're busy hiding it away, do we ever stop to wonder what is the true cost of Lateral Hostility– on a personal level and to our collective activism towards equality for our community?
I believe that bringing this topic out into the light will help LGBTIQ+ people use the learnings and insights from lived experiences of lateral hostility to build a toolkit that will firstly – increase their capacity to limit the instances of occurrence and  secondly –  build practical skills of how to best respond when it does.
So, this got me thinking. How can we build a toolkit that will lead to:
a greater understanding of the mechanisms of Lateral Hostility and how it presents itself in LGBTIQ+ contexts;

a greater understanding of personal responsibility in contributing to and enabling a culture that doesn't challenge lateral hostility;

a greater understanding of self-reflective practices that can support personal growth to limit participation in situations of lateral hostility;

practical skills and supports that can help in responding to Lateral Hostility when we hear, see and experience it;

build personal resilience skills and self-reflective practices to better understand our own experiences of lateral violence; and

increase our skills in being able to support all LGBTIQ+ people and initiatives and to work from a perspective of partnership and collaboration.
In essence: How can we build ladders to help each other out of the pot, instead of holding each other under the water?
I will be delivering a workshop at the upcoming Health In Difference Conference with the aim of building this toolkit, in the hopes that we can start this conversation and work towards new ways of supporting one another.
And I need your help. You can share (totally anonymously) your experiences of Lateral Hostility in the queer community via this link.
This is not an exercise in blame, nor is this a form of pseudo therapy. Our community although diverse is relatively small so please, no naming and shaming. This a chance to use our voices of experience and pave a smoother road than the one we have all walked down for those fabulous and fierce LGBTIQ+ people who are yet to come behind us.
Imagine the result of creating REAL collective power, in being able to create societal changes for LGBTIQ+ people? I'm pretty sure we'd be unstoppable!
And in the meantime, let's try to be a little kinder to one another.
If completing this survey brings up any strong emotions for you, talk it out! Speak with a trusted person, a counsellor, doctor or you can contact the wonderful folks at www.qlife.org.au or 1800 184 527 for a listening ear, some support and referrals.
Bella Broadway
---
Support OUTinPerth
Thanks for reading OUTinPerth. We can only create LGBTIQA+ focused media with your help.
If you can help support our work, please consider assisting us through a one-off contribution to our GoFundMe campaign, or a regular contribution through our Patreon appeal.