Remembering the outrageous radio show E.T.H.O.S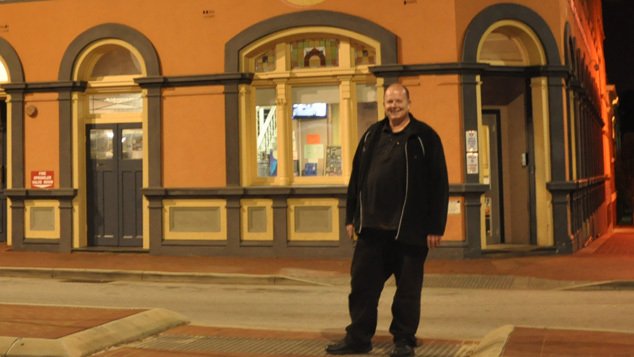 This weekend community radio station RTRFM is celebrating it's 40th birthday.
Queer programming has always been a part of the station's identity, today the LGBTI radio program is All Things Queer which has been running for several years, but back in the 1980's the queer community created a very camp and outrageous piece of late night programming.
Beginning life as 6UWA, the official radio station of the University of Western Australia. The station was renamed 6UVS in its early years, in the early 1990's it became RTRFM – a fully independent station supporting arts, local music and alternative viewpoints.  
At first the station was quite academically focussed and played a lot of classical music, but subversive elements soon began making some far more interesting programming.
E.T.H.O.S: The Each to His (or her) Own Show is something people of a certain age fondly reminisce about. We caught up with Bobby Fletcher, one of the driving forces behind the show to find out more about what was all about.
"ETHOS was on after midnight on Thursday, or Friday nights, depending on the year. It was a wireless show presented with gay abandon." Fletcher said.
The show got it's start around 1984 when a bunch of friends who all lived in the same apartment block came up with the idea doing a show where they just played kitch music, and pretended to people from the 1950s.
"They'd recreate those old style adverts and play lots of organ music. Lots of Klaus Wunderlich and Percy Faith, all that kind of stuff." Fletcher said.
Fletcher's flatmate Chris Keely invited him down to the studio to be part of the show.   
"I had no idea what he had in store for this show. We started playing these records and were having a bit of a laugh, and then he said to me, 'You over there, what's your name?'
Madly looking around the studio, Fletcher put on a feminine voice and declared his name was Wanda. "It's just the first name that came into my head."
Asked what his last name was, he scanned the studio for inspiration. "There was an air conditioning control on the wall and it had Honeywell written on it, because it was from the Honeywell corporation." In that moment the character of Wanda Honeywell was born.
As time went on the original instigators of the program moved on, but a core team of Fletcher, James Eade and James O'Brien were the mainstays. On air they were characters including Wanda June Honeywell, Victim of a Tragic Zeppelin Accident, Dr Lesbia Brazil, Freelance Gynaecologist, and Pastor O'Brien, crazed fundamentally flawed mental fundamentalist.
Thursday nights at 6UVS became a busy place with many different people taking part in the show, most of them coming from the local queer community.  
In later years Nicole Corbett joined the collective as The Countessa. Corbett recalled that Fletcher always mispronounced her name in a way that bordered on obscene.   
Each week the show poked fun at religion and the establishment while also giving a very queer take on life, at a time when homosexuality was still a criminal offence.  The show was also one of the first places that transgender people were given recognition.
"I guess people at the time saw them as freaks, but people in the gay community didn't see them as freaks, they saw them as human beings." Fletcher said acknowledging the show's inclusive vibe.   
Back then the station used to stop broadcasting at midnight, E.T.H.O.S was the first show to broadcast past midnight. In 1985 Colin Bridges began his late night dance music program Beats Per Minute which took over after E.T.H.O.S's hour of craziness.          
"Over the years it just got more and more absurd." Fletcher said. In the late '80s when the station moved into more hi-tech studios the team used to take advantage of all the technology available.
"We were getting to the point where we'd have a record on each turntable, cartridges playing sound effects, two CD players with sound effects of moneys and construction work, all sorts of bizarre sound effects, plus some reel to reel tapes."
The team would put random callers live to air, play records off centre to create odd sounds, and bring in a bundle of noise making techniques to create impromptu worlds.
"We never planned anything. We had three boxes, the ETHOS boxes, and they sat in our house in Mount Lawley. Two had records in them, one was old records, the other was filled with 1950's pamphlets and religious material… We'd pick up the three boxes, band them in the car and come to the station."
"Every single week was a highlight, it was just madness." Fletcher said.
RTRFM will celebrate their 40th birthday with a massive live music festival at the Perth Concert Hall on Sunday 19th November. Tickets are available online or on the door.
Check out our entire conversation with Bobby Fletcher and hear some highlights from the much loved .E.T.H.O.S program. Check out more in the E.T.H.O.S Archives.  
Graeme Watson
---
Support OUTinPerth
Thanks for reading OUTinPerth. We can only create LGBTIQA+ focused media with your help.
If you can help support our work, please consider assisting us through a one-off contribution to our GoFundMe campaign, or a regular contribution through our Patreon appeal.