Review: An All New Hedda Gabler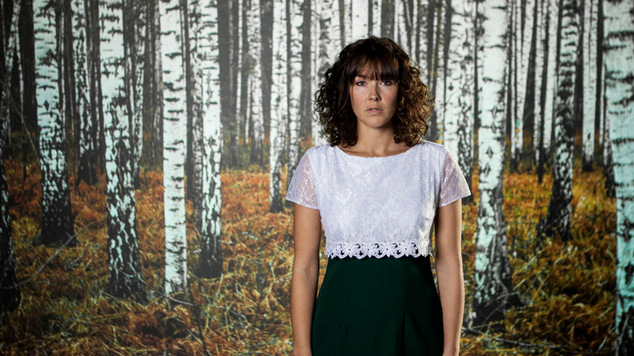 Norwegian actress  and producer Marthe Snorresdotter Rovik teams up with actor and director Renato Febratti for this radical but effective reworking of Ibsen's classic play.
The stage is set down the middle of the Blue Room's studio space, with the audience seated on both sides. Here this small space is transformed into the living room a house occupied by recently married Hedda and her husband Jorgen. In this production several minor character have been done away with which improves the storyline and makes it much more fitting for the Blue Room's small space.
Hedda and Jorgen return from their honeymoon, Shy friend Thea drops by, Eliert Lovborg, an academic rival of Jorgen's has returned to town, he not a drunkard anymore, Thea has left her husband for him, and he's created an amazing new project. As so kicks off the theatrical classic that is Hedda Gabler.
One of the main goals this team set for themselves was to transform this play for a modern audience, something that they've been extremely successful at, The modern setting works perfectly, and allows the story to be solely about the characters, not about the society of the time.

In this version of Hedda, the leading lady is not a victim or a pawn but a manipulator and a conspirator. Whether she does the things she does out of boredom or malice is not clear.  The lack of clarity on this point thought does not weaken the experience, in fact it's a tasty conundrum for the audience to be left with to turn over in their own minds.
Marthe Snorresdotter Rovik is brilliant in the leading role and fellow Norwegian actress Tone Skaardal gives a great performance as Thea. Director, Fabretti plays Lovborg and gives thew character decent depth but the performance of Richie Flanagan as husband Jorgen was a little too over the top, and became tiresome during the 90 minute show.
Hedda is playing at the Blue Room at 8:30pm until 31 August.
Graeme Watson