Review | Bell Shakespeare brings Julius Caesar into the 21st century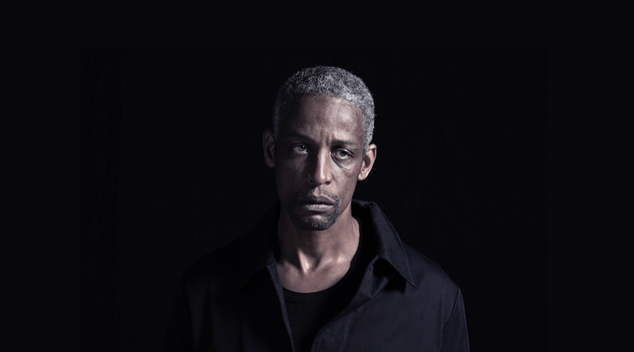 Julius Caesar | State Theatre Centre | til Aug 11th | ★ ★ ★ ★ ½ 
I am ashamed to admit that I had never, in my 31 years as a theatrical actor and director, and 38 years in the film and television industry as an actor and director, seen a Shakespeare play performed live. Tonight I was privileged enough to see Bell Shakespeare's production of Julius Caesar at the State Theatre, in Perth.
Upon arrival the set intrigued me. What looked like a billboard and scaffolding on casters was in the middle of the stage. Soon the actors would appear, and everything began to make sense. Instead of the traditional costuming one would expect from a Shakespearean production, such as togas and centurion armour, and some sort of stone worked backdrop, the set, wardrobe and props were all modern. The actors wore dresses, jeans, t-shirts, work boots, and runners, and a large blown up print of a photo of actor Kenneth Ransom, as Julius Caesar, was soon hung on the billboard.
Julius Caesar depicts mob violence, failing relationships, and a crumbling republic, all through the power of speech. While watching this production one felt that it was a reflection on our own political situations in our current world.
According to director James Evans, as mentioned in the A5 sized program, Shakespeare's plays "were set in Ancient Rome, Medieval Britain, exotic Venice, and mythical lands, but he was always examining his own society, a London emerging from the Middle Ages and on the brink of 'modernity'. It is these arms-length settings that have allowed the plays to speak urgently to every new generation". Perhaps this is why modernising the production seems to work so well.
The acting was fantastic, and one could see that the actors were well versed in their roles. Kenneth Ransom played the role of Caesar with true conviction. One could not help but feel that this character wanted to do well for Rome. Ivan Donato played Brutus, delivering a sincere performance. The moment when Donato's Brutus cries for somebody to hold his sword while he plunged himself at the blade was very emotional, as was the assassination of the ill-fated Caesar.
It was interesting to see the cast included female actress Sara Zwangobani in the role of Mark Antony, a traditionally male role, however she delivered a fantastic performance. The moment Zwangobani's Mark Antony wept after Caesar's death made this writer hold his breath, as did her often quoted speech following Caesar's demise, "Friends, Romans, Countrymen, lend me your ears".
The only flaw I could find in this production was that at times some of the actors were difficult to understand, due to them speaking too fast, and not enunciating their words in the 'traditional' theatre style, with some letters being dropped from the end of their dialogue, but this does provide a true demonstration of how some people speak in society.
As a first viewing of a Shakespeare play, Julius Caesar is perfect, and Bell Shakespeare's production is ideal.
Julius Caesar will continue to play at the State Theatre in Perth until 11th August, before continuing to Mandurah Performing Arts Centre on the 14th, then Brec in Bunbury on the 16th, and Albany Entertainment Centre on the 18th.
For tickets and more information head to ptt.wa.gov.au
Brenton Foale