Review | BurLEZque is by queer women, for queer women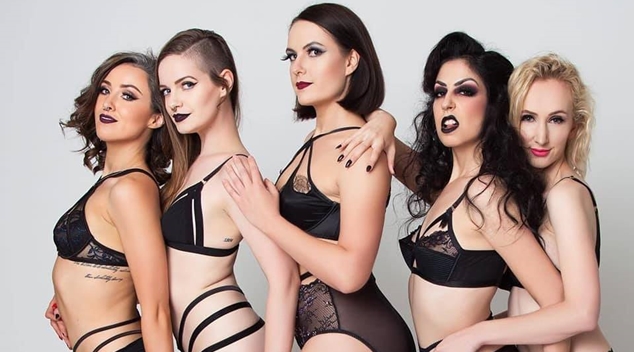 BurLEZque | The Ellington Jazz Club | ★ ★ ★ ★ 
I'll be honest, before tonight I had never seen burlesque and I was very unsure of what to expect. What is burlesque exactly? Was I going to feel seedy watching other women take their clothes off for an hour? And, importantly, what makes a burlesque show queer?
The first thing I noticed while walking into the Ellington Jazz Club was that this was not the usual crowd. Unless, that is, there is a jazz night for LGBTI+ women that no one has been telling me about there were far more queer women in the audience than is typical at the Ellington. This created a really lovely supportive atmosphere that is hard to come by in theatre spaces.
The MC for the night was a performer by the name of Ginger Le Minge who did a great job of tying the night together. She had a fantastic energy and kept us entertained between acts with jokes, songs and even a short sex ed lesson involving the FBI.
The acts themselves were all very good, individual performances. Each was noticeably different from the next, which made for an engaging performance throughout. We saw everything from traditional showgirl performances to more contemporary numbers as well as a full spectrum of drama, comedy and even an act involving vampires.
Each act was well presented, creative and entertaining. Having not seen much burlesque it is hard for me to say whether anything particularly pushed the boundaries of the genre but what I do know is that I had a good time.
My only critique is that the MC came across as slightly awkward at times and I would have liked her to play more to her natural charisma and obvious talent to put the audience at ease.
At the start of the night we were promised a group of women who liked women who also liked to dance and that is definitely what the show delivered. This is a unique way to experience burlesque and definitely a great number to start with if you have been thinking about seeing some shows at Fringe.
The performers should also be commended for not only filling a desperately sparse niche of creating performances by queer women, for queer women, but also creating art for queer women that is genuinely fun.
In short, this is a great show for a fun night out.
BurLEZque's Fringe World run has sold out! Find out more about the team on Facebook.
Charlotte Glance- Community Contributor.
Image:- Chayla Taylor