Review | A Family Outing – 20 Years On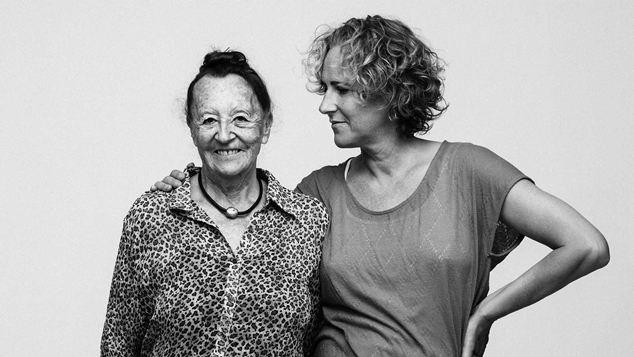 A Family Outing – 20 Years On | State Theatre Centre | til 12th Feb | ★ ★ ★ ★ ½ 
A Family Outing—20 Years On, performed by daughter and mother, Ursula and Milagros Martinez is tender, joyful, and poignant. It grapples with the unstoppable aspects of time by revisiting a recording of the original show, A Family Outing. 
On stage, mother and daughter watch from a couch the recording on a TV, while it is simultaneously projected on a large screen for the audience to view. This co-mingling of the past with the present immediately caught my attention. At first, I couldn't help but notice the differences brought about by time, with the most obvious being the absence of Arthur, father and husband to Ursula and Milagros. But the performance does much more than simply focusing on obvious differences. It's strengths, and there are many, are found when the past is brought together with the present, and then encourages you to speculate about the future, your own uncertain and yet inevitable future with aging.
I was intrigued with, and am still musing about, the ways in which repetition and shadowing were used throughout the performance to play with time. Gestures, lighting, movements, props, and clothing were just some of the strategies used for complicating time. And it is here, within these repetitive moments, when the blurring of younger pasts and older presents occurs.
One of the most enjoyable and tender of these moments happens when Milagros' past and present selves rises from the couch, and dances to the disco classic, I Will Survive. I was drawn in and compelled to compare the younger and older, noticing the inevitable effects of time on bodies and relationships, but also the ageless aspects of joyful encounters. I was delighted to keep discovering such moments over and over again throughout the performance.
If you are interested in being moved by tender, joyful, and poignant moments between a mother and daughter, while they are playing with time, then this show is for you.
A Family Outing – 20 Years On will be at the State Theatre Centre's Studio Underground until Tuesday 12th February. For tickets and more information head to perthfestival.com.au
Mindy Blaise