Review | Let Me Finish at The Blue Room showcases comedic talents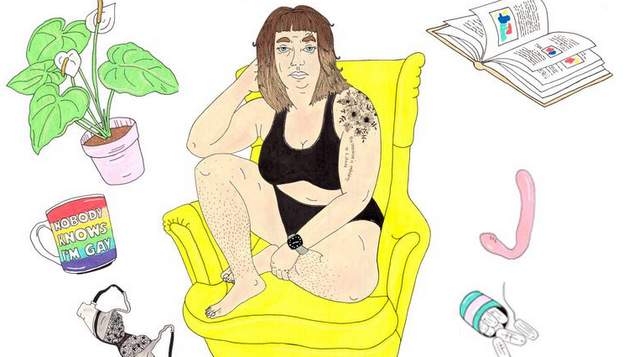 Let Me Finish | The Blue Room | Until 20 October | ★ ★ ★ ★  
The opening scenes are instantly familiar – women dancing with joyful abandon, until an unknown (and in this case, invisible) dude starts harassing them, and the mood changes. The toilets become a refuge, a place to share horror stories and seek support from friends and strangers before breaking out in song. A rapid fire series of vignettes, dramatic monologues and short comedic skits follows, while a lovely queer love story provides continuity as Let Me Finish winds its way through it's 60-minute run time.
The brainchild of WAAPA Performing Arts graduate Charlotte Otton, Let Me Finish is a work of intersectional feminism, collating the experiences of young women in an attempt to convey the experience of being a twenty-something woman today.
The talented cast – including Jess Moyles, Rorschach Beast co-founder Izzy Macdonald, and newcomers to the Perth independent scene Ana Ika and Angela Mahlatjie have a chemistry which propels the somewhat shambolic work forward.
The mood shifts spasmodically from over-the-top parodies of ladies who lunch to sombre retelling of sexual assault. Jess Moyles in particular- most recently seen in Tissue at the Subiaco Independent Theatre Festival – is able to manage these swift shifts in mood, one minute sharing hilarious stories of sexual awakening in game show style "Don't Know, Now You Know", the next recounting an experience of sexual assault.
In contrast, Charlotte has a real comedic gift, with an excellent sense of timing and facial expressions that had the audience giggling away – sometimes despite the subject matter.
Acapella singing broke the tension with varying degrees of effectiveness, but it was the final rendition of Boss Bitch that really captured what it's like to be young, and free and have songs burst out of you without caring who listens.
With shades of this year's fringe hit Hot Brown Honey, Let Me Finish (and it's cast) is one to watch.
Showing at the Blue Room Theatre until the 20th of October. Tickets available here. 
Rebecca Bowman
---