Review | A one night stand with The Tommyhawks at Mojo's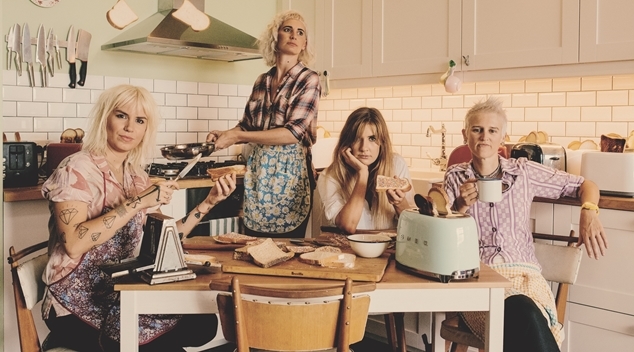 Full disclosure, due to personal matters I had to duck out of the Tommyhawks' single launch halfway through said single. My apologies to the band and OUTinPerth for delivering a review based on this relatively sparse experience.
However, in defence of my wayward professionalism, I have seen the band play before and I did do some robust Internet research to see if I could add something to the health of music criticism in Perth.
The Tommyhawks are doing important work in the music and LGBTI scenes. They've worked hard over the last three years, releasing two EPs and now preparing for their third, becoming crowd favourites on the live scene and supporting the likes of Courtney Love and Spiderbait.
The act's latest single, Bedroom, is a chill offering compared to their previous, hell-raiser tracks. Thoughtful lyrics, guitar with less crunchy pedal and more treble, and saxophone solos Kenny G would be proud of make for a smooth listening experience, which the army of fresh-faced baby dykes swooned over at Mojo's.
The band is lead singer Addison Axe and bassist Ness Thornton's second concurrent project, the other being Axe Girl. Axe is a bit of a chameleon in the industry, first rising to minor fame in the short-lived UK reality TV show Musicool, with pink hair, then launching Axe Girl after meeting Thornton and dying the locks red.
Now with a fashionable bleached blonde scraggle, Axe seems to be riding the swell of (mostly better) girl-led grunge bands like Camp Cope and Manglewurzel in Australia and Pure Cig, Bully and Chastity Belt abroad.
Sure, the renaissance of the Riot Grrl sound is partly '90s nostalgia, but I'd argue it's more indicative of the very real, global re-awakening of gender politics. Queers everywhere are picking up instruments, joining bands and just doing stuff. The Tommyhawks have certainly secured their seat on this bandwagon. They've an edgy look and the right sound of the moment, albeit a fairly watered-down version.
While Axe's latest incarnation is perhaps a beacon for many LGBTI younguns, the Tommyhawks are kinda like having a one-night-stand with a hottie at Connections; it's fun and a bit sexy, but they'll be naught but a fuzzy memory in a few years.
My guess is the band will pop up with new hairstyles once the winds of popular music have changed again, as they always do.
Carmen Reilly