Review | Peter Allen LIVE In Inverted Commas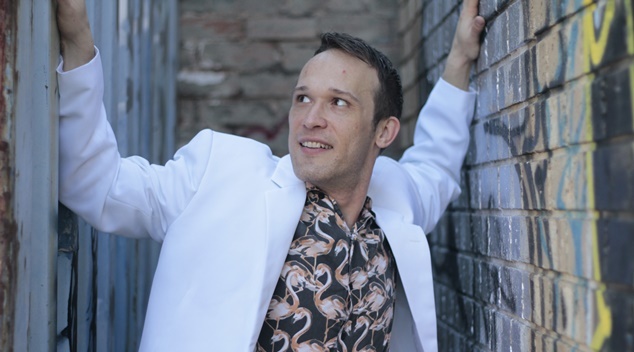 Peter Allen LIVE In Inverted Commas | Four5Nine Bar | Until Feb 4 | ★ ★ ★
Matthew Hadgraft brings his celebrated cabaret production Peter Allen LIVE In Inverted Commas, across the Nullarbor Plain to Perth audiences for the very first time.
Peter Allen LIVE In Inverted Commas is a tribute show to the Australian singer-songwriter and entertainer Peter Allen.
The show is a mix of popular and lesser known Peter Allen's songs, part history lesson with Matthew chatting directly with the audience giving insight into Allen's life. From rural country Australia, Tenterfield, NSW, where Peter Allen was born to the heights of New York City and the lows of Broadway; through both his personal and flamboyant musical career.
Peter Allen's life is an open book narrated by Matthew Hadgraft between song. Illuminating the glamour and tragedy of Peter's life and songs which were sometimes semi-autobiographical; in the intimate Four5Nine bar at the Rosemount Hotel.
Peter Allen was a born storyteller whose love of family, country and his craft are inked in every line of lyric or lick of melody from the heartstrings and sentimentality of, I Still Call Australia Home, to the carnivalesque spirit of, I Go To Rio; which still is emblazoned in Australian cultural memory with his maraca-shaking image.
Matthew Hadgraft honours Allen's life with a heartfelt, honest and joyful tribute to Peter Allen the man, songwriter, piano player, entertainer and musical magician.
Peter Allen was the first husband of Liza Minnelli and son in law to the late Judy Garland (Dorothy Gale in The Wizard of Oz), a gay icon to many from the '60s onwards. Judy Garland's death was the straw that broke the camel's back after police raids and violence at the mafia owned Stonewall Inn. And culminated in what we now know as the Stonewall riots, leading to the gay liberation movement and now LGBTIQA+ movement 47 years later.
Peter later came out as gay, not uncommon for the time when people in and out of the spotlight would hide their true self by marrying; becoming heteronormative. Known as a marriage of convenience or lavender marriage, a term used to describe a male-female marriage in which one or both of the partners was homosexual–or possibly bisexual.
Allen had a long-time partner, Gregory Connell. Connell was a fashion model from Texas who designed the sound and lighting for Allen's shows and sang backup on his rendition of I Go to Rio. Both Peter and his long-term partner, Gregory Connell, died from AIDS-related illnesses eight years apart.
Peter began his performing career with Chris Bell as one of the Allen Brothers, who were a popular Australian cabaret and television act in the early 1960s.
He began performing as "Peter Allen" during the late 60s when Mark Herron, the husband of Judy Garland from another lavender marriage, discovered Allen while he was performing in Hong Kong.
Allen commenced releasing solo recordings in 1971, but throughout his career achieved greater success through his song writing some co-written works being recorded by others. These included the 1974 hit I Honestly Love You sung by Olivia Newton-John, Don't Cry Out Loud sung by Melissa Manchester in 1978, one of Allen's signature songs, I Go to Rio popularised by the group Pablo Cruise and Arthur's Theme (Best That You Can Do) sung by Christopher Cross, for the 1981 film Arthur.
Matthew Hadgraft entwines the songs of Peter Allen with snippets of Peter's life journey. Matthew is a consummate performer on stage captivating the audience with humour and song. There were maracas, a conga line with audience participation, a clever faux white grand piano one of Peter Allen's trademark stage performance signatures.
Matthew had the audience hand clapping and singing through the hour-long tribute show.
The Four5Nine Bar at the Rosemount Hotel is an intimate space, long tall and slim; just like Peter Allen. With multiple group table seating arrangements and a long bar on one side with bar stools and standing space.
The opening night was one of the wettest nights during summer, Perth has recently had and I hope during the next shows the sound is warmed up with people to form acoustic cushioning to transmit the sounds of Peter Allen sung live by Matthew Hadgraft with a faux baby grand piano, conga line and maracas.
Peter Allen LIVE in inverted commas will be at Rosemount Hotel's Four5Nine Bar until February 4th. Tickets and more information available from fringeworld.com.au
Guy Gomeze