Review | Robyn Perkins fuses science and comedy in 'Million Dollar Maybe'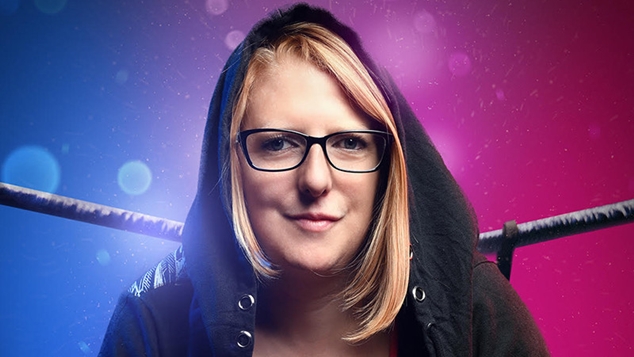 Million Dollar Maybe | Perth Cultural Centre | til Feb 19 | ★ ★ ★ ★ ½ 
In July of 2020, an article was published in major scientific journal PNAS (Proceedings of the National Academy of Sciences).
The paper was titled Robust evidence for bisexual orientation among men. The purpose of the article was to dispel skepticism surrounding men who are attracted to more than one gender, drawing data from eight previous studies to 'prove' men can be bisexual. Just three years ago.
This was the catalyst for comedian, scientist and bisexual, Robyn Perkins to set to work on Million Dollar Maybe, a hilarious journey though love, science and finding your identity through a smokescreen of bisexual erasure.
Deftly fusing her scientific prowess with easily-delivered comedy, Perkins filters her love life through a lens of evolution, survival instinct, sociology and spreadsheets with hilarious results.
Perkins also offers a glimpse into her family life, sharing honest experiences of her challenges as she came to understand her sexuality. Perkins' earnest storytelling doesn't dampen the mood though, as she skilfully weaves well-crafted jokes among moments of gravity.
Through the laughs, Perkins also offers a poignant reminder. Our LGBTQIA+ family is vast and diverse in and of itself, and there is much to consider at the intersections. Discrimination against bisexual folks and erasure of bi+ stories are far too common occurrences, both from external forces and within our communities.
Perkins has taken on a risky comedy experiment in combining science, spreadsheets and storytelling, but there's no doubt the outcome is a smashing success.
See Million Dollar Maybe until Sunday 19 February. For tickets and more information, head to fringeworld.com.au
---

You can support our work by subscribing to our Patreon
or contributing to our GoFundMe campaign.