REVIEW: Snake/Bad Adam delves deep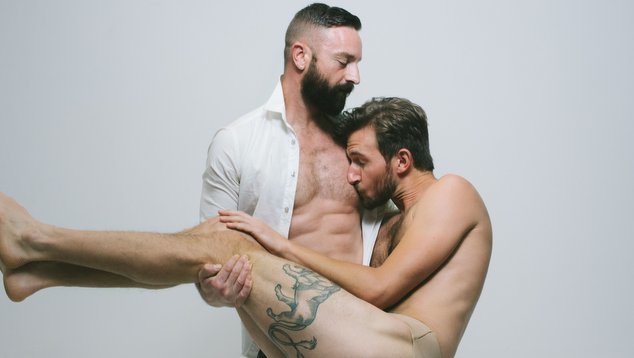 Snake / Bad Adam | The Blue Room Theatre | Jan 27 – 30 | ★ ★ ★ 
Melbourne-based artist Dosh Luckwell's two part performance 'Snake/Bad Adam' is an unconventional work. Part poetry recital, part dance, part play; the performance delves into the underworld in an evocative exploration of gay sexuality.
Luckwell's talent for poetry echoes throughout the narrative, as he takes the audience to Club Eden in 'Bad Adam'. Luckwell is forthcoming and personal, splicing short scenes with poetic monologues that outline the protagonists burning desire for men, sex and physical pleasures.
'Snake' goes deeper still, taking the audience to the underworld where men lose themselves to their unbridled sexuality. Collaborator Jay Robinson performs a breathtaking, sensual dance that oozes sexuality and perfectly supplements Luckwell's erotic poetry.
Iconic Perth drag performer Strykermeyer dons a hirsute, well-endowed bodysuit to play the role of the Wolf. Stryker speaks no lines during the performance, yet manages to speak volumes with his body language alone.
An experimental and honest piece, Snake/Bad Adam will resonate more strongly with some than others, though this is not a criticism. Those who cannot relate to Luckwell's character directly will still be compelled to reflect on their own sexuality, or even enjoy a peep into his experiences in the gay underworld. Luckwell's decision to tell a specifically gay story in this bare, unique style is exactly what Fringe World is all about.
Catch Snake/Bad Adam at The Blue Room Theatre until January 30th. Tickets available from Fringeworld.com.au.
Leigh Hill