Review | Soccer Mommy brings soul-soothing set to The Rechabite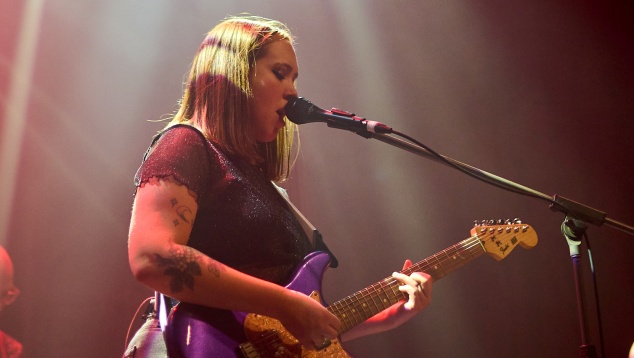 Some of my favourite concert experiences are those I've walked into blind. Fortuitous timing at 2006's Big Day Out exposed me to the electrifying sounds of Sleater-Kinney, whose albums have remained on constant rotation almost two decades later.
Ahead of this Perth Festival season, there was a buzz about Soccer Mommy, the alter ego of Nashville musician/songwriter Sophie Allison, and her dreamy sound. After being assured of an engaging live experience, I was discouraged from familiarising myself with her catalogue and soak up some good tunes and complementary vibes.
Walking out with her band to the soundtrack to Final Fantasy VII, I can see my advisors were on the mark. Soccer Mommy's output is a continuation of the indie rock and shoegaze sounds of the 90s and 2000s, and memories of the classic Playstation RPG feel rightly placed in this realm.
I was then taken on a journey through Soccer Mommy's three albums, with tracks from 2018's Clean, 2020's Color Theory and last year's Sometimes, Forever interweaved throughout the set.
Joined by her band, Soccer Mommy's set was focused on the music and instrumentality. Dreamy guitar-led rock resonated through the hall, enchanting the crowd to give in to the hypnotic sounds. Allison spoke to the audience briefly and quietly, adding layers to her charm and on-stage mystique.
While I can't speak to a Soccer Mommy superfan's expectations of a live set, as a newcomer to their work, I was captivated by both their music and performance, and left The Rechabite eager to make my way into their recordings.
Perth Festival continues to bring an excellent selection of contemporary and iconic artists to their musical line-up, and Soccer Mommy was a wonderful addition this year's roster.
See more of what's on at Perth Festival.
Leigh Andrew Hill
Images: Court McAllister
---

You can support our work by subscribing to our Patreon
or contributing to our GoFundMe campaign.