Review | The Sound of a Social Climbing Nun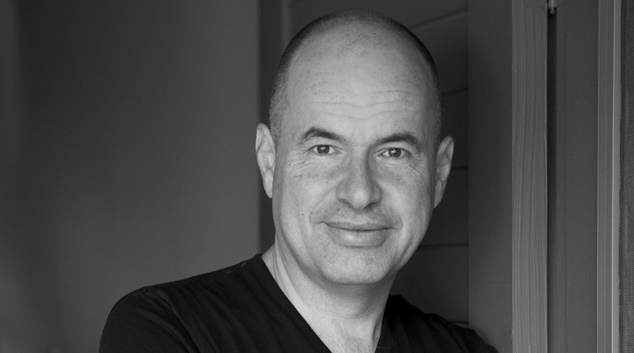 The Sound of a Social Climbing Nun | The Pirate Bar | Until Feb 11 | ★ ★ ★ ★ ½
Queer performer and Perth lawyer-about-town Michael sold out all his shows at Fringe World Festival 2016 with My Argentina: Learning Spanish and Loving Thatcher. This year's provocative performance at Perth Fringe Festival will change your view of the world's best-loved musical forever.
Michael from Perth has several obsessions, but his obsession with The Sound of Music has taken him around the world after a 40c purchase in a Wyalkatchem shop led to him paying $500 to spend 45 seconds with Julie Andrews.
In his entertaining one-man-show, Michael explains that The Sound of Music is not the story of a postulate nun who melts the heart of a sea captain, teaches his children how to sing, marries him and escapes from the Nazis with her new family. Rather, it's about a social climber who ensnares a bisexual fraudster and tries to betray him to the Gestapo, but overplays her hand and gets eaten by cannibals.
Along the way, he gives the answers audiences have been demanding, but have never received, for 52 years. Did Maria have an evil intent when she sang about doorbells? How did she plot revenge on Gretl? What happened to the nuns after they nicked the distributor caps? Why did Uncle Max face a corruption inquiry? He also explains how Hawaiian rulers kept their bloodlines pure and what Lady Gaga won't be singing in 2018.
The irreverent (but impeccably tasteful) The Sound of a Social Climbing Nun started last night as part of Perth's Fringe Festival and you can catch it at the Pirate Bar (food and drinks available) in Mt Hawthorn and tickets are still available.
The Sound of a Social Climbing Nun will be at The Pirate Bar, Mount Hawthorn from February 2nd – 4th, 8th – 11th. Tickets and more information available from fringeworld.com.au
Lezly Herbert
Tags: Fringe World, the pirate bar, the sound of a social climbing nun, The Sound of Music