Review | WA Ballet's The Nutcracker distils all the goodness of Christmas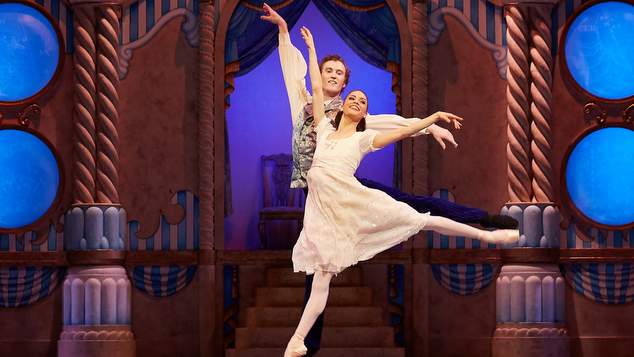 The Nutcracker | His Majesty's Theatre | til Dec 9 | ★ ★ ★ ★ ½ 
For as long as I can remember, there are a few inevitable occurrences that come along with the lead-up to Christmas. The weather will be oppressively hot, folks will complain about the how early the city has decided put up their decorations this year, and the story of The Nutcracker will be told once again.
It occurred to me when I was invited the West Australian Ballet's production of the classic Russian work that I actually hadn't experienced any incarnation of the story. Not the ballet, nor a film or picture book or animation. I realised I was familiar with the tale because my mum had shared with me her fond memories of visiting London as a child with her mother every Christmas to see the show – so I took her along with me.

As we settled in to the theatre, the stage had been transformed into the exterior of a cosy little workshop. Uncle Drosselmeyer is tending to his dolls – including the titular Nutcracker. He is preparing to take the toys along to a Christmas Eve soiree at the Stahlbaum's and offer the youngsters some of his wares as gifts. We are then taken from the workshop, to the exterior of the Stahlbaum's and then into their breathtakingly opulent ballroom where the magic is soon to begin.
Liam Green is absolutely captivating as the eccentric uncle Drosselmeyer, stealing nearly every moment as he donned his seemingly magical technicolour dream-cape to whirl about the stage. As the party guests fill out the ballroom in their finest finery, Green shares a magnificent chemistry with the children as they gleefully dance about the stage anticipating their gifts.
Sharing the spotlight with Green is Carina Roberts as niece Clara, who sets out on her unforgettable journey with the Nutcracker come to life in the Land of Sweets. Roberts makes for the perfect wide-eyed protagonist in this magical Christmas-themed world – a Disney princess ballerina, the literal dream of half of the audience I'm sure.
Between the breath-taking ability of the dancers, the breath-taking sets, the fabulous costumes and the flawless performance of the West Australian Philharmonic Orchestra, we were taken to a whimsical winter wonderland.
Like some sort of distilled essence of Christmas, the entire evening was just too darn wholesome not to enjoy – from the excited kids in their tutus who've come for the show, right down to the artificial snowfall outside the theatre and the memories I got to share with my ma.
Even if you're not a fan of the holiday season (humbug, I say!), The Nutcracker may just be magical enough to change your mind.
WA Ballet's The Nutcracker will be at His Majesty's Theatre until Sunday December 9. Tickets and more information available from waballet.com.au
Leigh Andrew Hill
Image:- Sergey Pevnev