Review | William Shatner boldly returns down under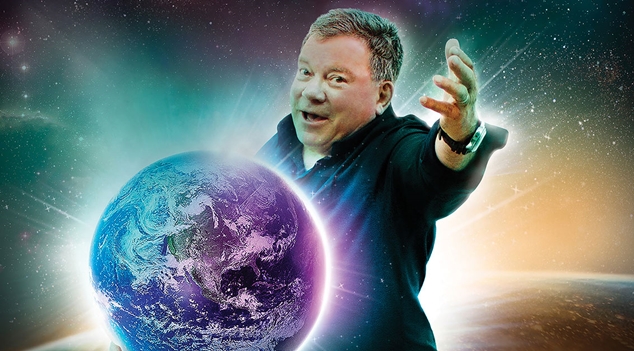 Shatner's World: The Return Down Under | Perth Concert Hall | Mon Oct 8 | ★ ★ ★ ★ 
To many he is known as Star Trek's Captain Kirk, to others, Boston Legal's Denny Crane – However Shatner's World: The Return Down Under shows us the man beneath the characters.
With a set of 2 arm chairs on either side of stage and a projection of a galaxy, William Shatner erupts onto with the same enthusiasm that has secured him a career spanning over five decades.
The show delves into his personal life, from stories of his childhood past as "bad billy", his stage and film career, all the way to his failed and revived music career. Interspersed throughout his masterful storytelling were clips of his life and interviews capturing his most personal moments.
It was non-stop laughter throughout, however since most stories you could read on his Wikipedia page, it was the more intimate moments about loss and grief were the ones that really had me immersed in the show and I could have done with more. However, to contradict myself, I also respect his autonomy to touch on topics he wanted. The run time of the show was 1 hour and 40 minutes, which he pushed to 2 hours, and could have done with an intermission.
I cannot say entering this experience I knew all that much about the man behind the Starship Enterprise and while the show was catered to some more diehard fans, I found myself taken on a journey of awe and am honoured to have shared an evening with William Shatner.
Since the only way to see public figures these days are talk shows, it was humbling to be invited into the inner workings of this icon's life. He brought Hollywood closer to our little pocket in Perth in an intimate setting that explored love, loss and saying "yes" to opportunity.
Justin Gray