Reviews: Rebels, rogues and robbers at the cinema this October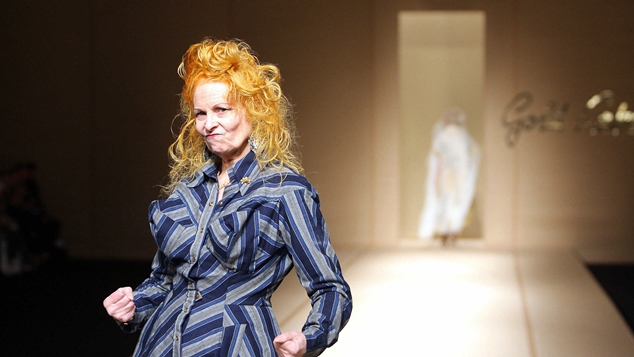 Westwood: Punk, Icon, Activist (★★★★) Former model Lora Tucker's documentary lets people into the life of Britain's legendary fashion designer Dame Vivienne Westwood. Responsible for bringing punk fashions into the mainstream, Westwood first made clothes to be sold from her then partner's music shop 40 years ago and was influenced by the band he was managing at the time – Sex Pistols. Now in her mid-seventies, Westwood shows her enfant terrible side as she has a melt down before a London Fashion Week show she has worked on with current partner and former student Andreas Kronthaler, and reluctantly relates her life story for the camera.
Westwood has had a fascinating career and archival footage takes us through the different collections as she talks about the stories behind her designs and her need to keep challenging society. It is an incredible journey by the working class girl who couldn't afford art school and ended up supporting two sons to the rarefied atmosphere of haute culture's runways and a place in the Victoria and Albert Museum. Ironically, along the way she did become part of the system she was attacking, but she'll always be anti-establishment and is still challenging society as an environmental campaigner. Great to see this feisty old dame in action.
American Animals (★★★★½), by British director Bart Layton, tells the true story of four young men and their audacious 2004 heist to steal a priceless rare edition of John James Audubon's The Birds of America from a university library. The scheme was hatched by Kentucky art student Spencer Reinhard (Barry Keoghan) and fellow college student Warren Lipka (Evan Peters). Starting with Googling 'how to plan a heist', they then try to get ideas from heist films before realising that they have to co-opt more people. Joined by friends Erik Borsuk (Jared Abrahamson) and Chas Allen (Blake Jenner), they disguise themselves as old men and find out just how many things can go wrong.
The re-enacted docudrama is very engaging as the older and wiser real criminals reflect on all the mistakes they made. The timing is spot-on as the hapless quartet attempt to carry out their adventurous get-rich-quick robbery from a group of elderly librarians and the handheld cinematography gives it an anxious edge. Without giving anything away, just about everything that could go wrong, does! Later, gaps in memory and analysis of their motivations from the now chastened team of would-be thieves sets this heist movie apart from the average smash and grab to get rich film.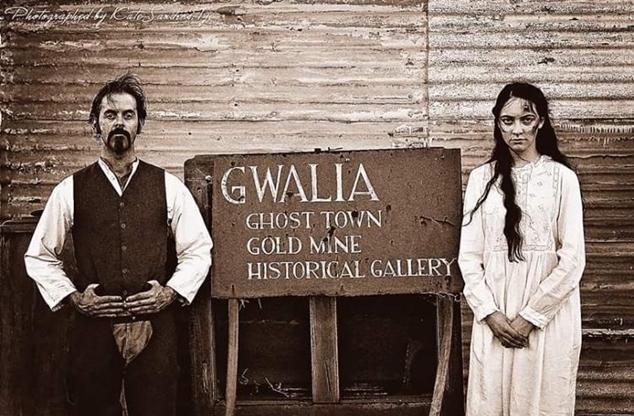 Decadent and Depraved (★★★★) Director Jordon Prince-Wright came up with a plot for a show-reel when he was a 15 year old high school student, but the film grew. Four years later and with a shoe-string budget of less than $100,000, The Decadent and the Depraved was completed with no significant industry funding. Set in 1880 (and with original 1860s firearms), the gritty western was shot in outback Western Australia from Sandstone to Leonora, Yalgoo and Kukerin and has already won awards in Los Angeles (Best Independent Feature Film at the Los Angeles Film Awards) and New York.
While Police Captain Dalton (Michael Muntz) is taking the wanted man Leon Murphey (Ben Mortley) to be hanged, Leon's wife is murdered and his daughter Lillian (Isabella Jacqueline) is captured by bounty hunters led by a rogue priest (Steve Turner). With the brilliant Western Australian landscape as the setting and clever nods to all the traditions of the old-time Westerns, the film poses the question a tingle of ethical questions including "can a moral man maintain his conscience in an immoral world?"
The Decadent and Depraved will have a 10-day season at The Backlot Perth October 12 – 21. Tickets for all screenings can be purchased online at: www.trybooking.com/418922
Lezly Herbert