Review:The Priscilla Experience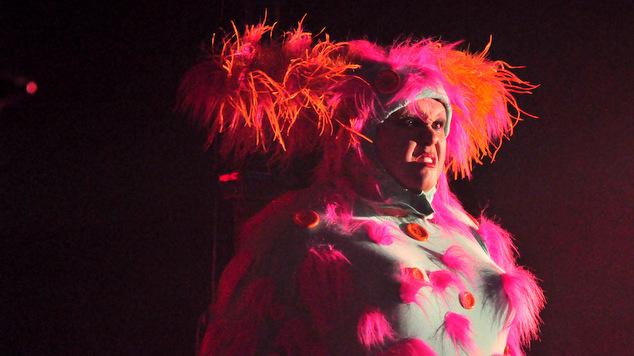 If you're looking for typical Australian drag – lip synching, vulgarity, self mockery and outrageous costumes – then 'The Priscilla Experience' should definitely make your 2013 Fringe World list.
The three ladies pumped a string of upbeat satirical performances from the movie 'Grease' to 'Titanic', from 'The Sound of Music' to the Muppets. It's fair to say the hour in the air-conditioned Speigeltent flies by, with a 10/10 for effort from the Drags Aloud crew. Although an all round pleasant show with some good aspects, it's worth noting that the mark was sometimes missed.
Rock bottom toilet humour assumes that the audience are nothing but a group of adolescents who would be bemused by a whole song involving whoopee cushion noises. Over-dramatics from drag queens are usually welcomed;   however some of the facial expressions pulled throughout the production were unnecessary and awkward.
The highlight of the show would definitely have to be the largest of the trio, drag queen sensation Jessica James, who was spot on with comedic timing and audience interaction.
Be prepared for an underwhelming closing song, it involves tambourines.
Drags Aloud's 'The Priscilla Experience' plays until February 17. Click here to grab tickets on the Fringe World site.
Nadine Walker