Rex Patrick asks if religious debate shows Australians are too sensitive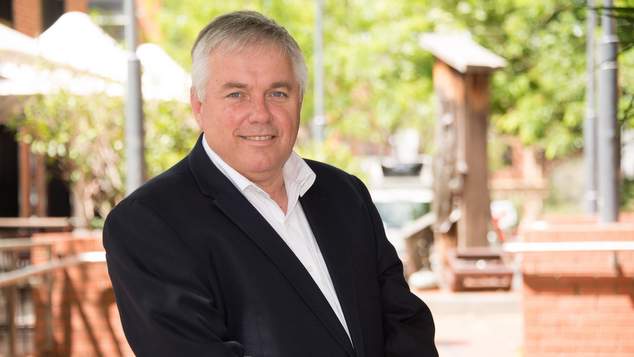 Centre Alliance senator Rex Patrick has asked if calls for religious freedom legislation are trying to solve the perception of a problem, rather than actual problem.
In a new interview with Guardian Australia, the South Australian senator says the problem might be that Australians are just becoming "too sensitive" about things.
If the Labor party ends up opposing the government's proposed religious discrimination legislation securing the support of Centre Alliance politicians may be essential to get the laws passed through the upper house.
The Centre Alliance senator told the Guardian Australia that in reviewing any proposed legislation consideration would also need to be given to the country's level of tolerance.
"If you want true freedoms in society, you need to have a healthy level of tolerance. Maybe the problem is not a lack of freedom, rather a lack of tolerance." Senator Patrick said.
Senator Patrick wonders if changes to news dissemination via technology, coupled with instant conversations on social media, has dramatically changed the way Australians respond to different situations.
The Centre Alliance is yet to see the proposed legislation, but speaking more widely about the issue of religious discrimination Senator Patrick said it was "a question about whether or not there is a problem or just a perception of a problem".
While there have been several high profile claims of religious discrimination like the case of Archbishop Julian Porteous and his anti-gay marriage booklet during the same-sex marriage debate, and the more recent dispute between Rugby Australian and player Israel Folau, Senator Patrick questions if it is a widespread problem in Australian society.
In 2017, at the time of the passage of the same-sex marriage legislation, the government commissioned former minister Philip Ruddock to conduct a review on religious freedom. His panel's report found that there was no imminent danger to religious freedom in Australia, but also noted that constant vigilance was also needed.
The Ruddock review recommended that  religious discrimination legislation was needed. The Morrison government is currently working on the legislation but has also said it will go further and introduce a new position at the Australian Human Rights Commission.
Some government members have argued that the proposed religious discrimination legislation does not go far enough and needs to be expanded to cover all religious related acts and views.  LGBTIQ rights advocates have expressed their concern that this would remove existing anti-discrimination protections.
Last week Father Frank Brennan, who sat on the Ruddock Reviews panel, said he believed the Israel Folau case was more about contract law than the player's religious views.
Speaking to Michelle Grattan on The Conversation podcast Father Brennan said he did support calls for a religious freedom law such as those put forward by Liberal senator Concetta Fierravanti-Wells.
"I continue to have my reservations about that, mainly on the basis that I don't think religious freedom is an enormous problem in Australia"." Father Brennan said.
OIP Staff
---