Rhys Nicholson "I'm not famous"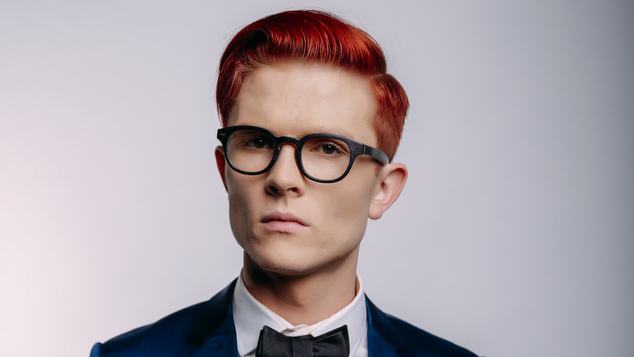 Rhys Nicholson has steadily being building up his profile as a stand-up comedian over the last few years. Nicholson is among a wave of openly gay comedians, but his comedy is a little harsher and more cutting than some of his contemporaries.
Despite making TV appearances and delivering regular stand up sets around the country Nicholson said he doesn't consider himself to be famous.
"I know lots of famous people, I'm always like the plus one, never the bride. I'm the one just to the left of the famous person, the photo taker." Nicholson said.
Asked who the most famous person he's met is Nicholson nominated Amy Schumer.
"A couple of years ago she performed in Sydney, just doing some spots at the Comedy Store when I was MCing the show and she was the loveliest. She took us all out for drinks afterwards and was just who you expected her to be," Nicholson shared.
Nicholson's done the hard yards building up his comedy career, recalling some of his earlier gigs when nobody turned up. An empty audience is not a comedians worst fear though, even worse is when just one person arrives.
"Then  you have to have a conversation and say, 'This isn't going to be good for either of us'. Comedians love to tell these stories about their time there were only two audience members and it was the best gig ever, but it's untrue, that's never your best show. Your best show was always in a theatre in front of two thousand people." Nicholson laughs.
A lack of audience is something Nicholson won't have to worry about at his hotly anticipated show at the Fremantle Festival on Thursday October 29th. Nicholson's show focuses on what your legacy will be, what will you leave behind when you go?
After performing the show around the world over the last year the Fremantle dates will be the last outing for the show the show.
"It'll be dying in Fremantle, in that it will be the last performances," Nicholson said, "I've done this show over a hundred times, so I'll be adding some new stuff into it."
Rhys Nicholson is on for one night only at the Fremantle Town Hall for the Fremantle Festival. Tursday October 29th – get tickets now.