Rocky Horror creator Richard O'Brien still battling people with closed minds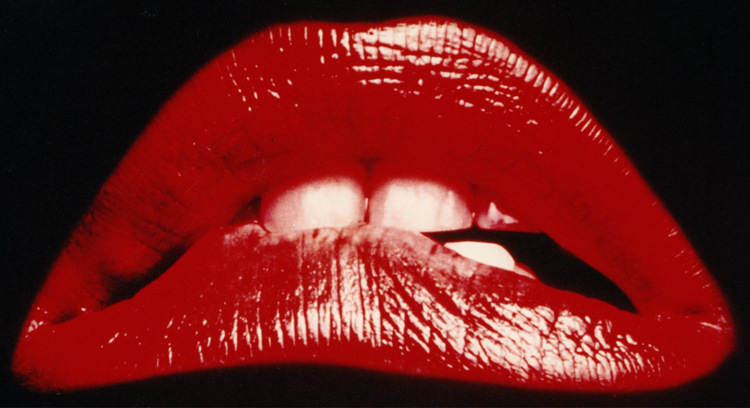 When the Rocky Horror Show returns to the Crown Theatre in early 2018 Perth audiences are in for a very special treat. Richard O'Brien, the creator of the show, will be part of the cast.
Aside from creating the much loved musical, O'Brien played the character of Riff Raff in the original 1973 stage production and also went on to play the character in the film version. In subsequent theatrical productions he's played the lead role of Frank N Furter, but when the show get's to Perth he'll be the Narrator. OUTinPerth spoke to O'Brien ahead of the tour.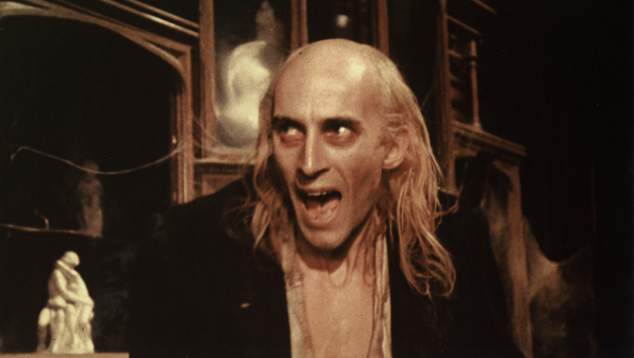 O'Brien assured us that the young cast members wouldn't be facing any additional pressure by having the creator of the legendary show among them.
"No, it's absolutely fine. The young people today are so self assured, and so much more all round professionals than we were back in the day
"They have such complete confidence in what they do – not arrogantly so, but bordering upon it,- which is delightful. They are just so confident.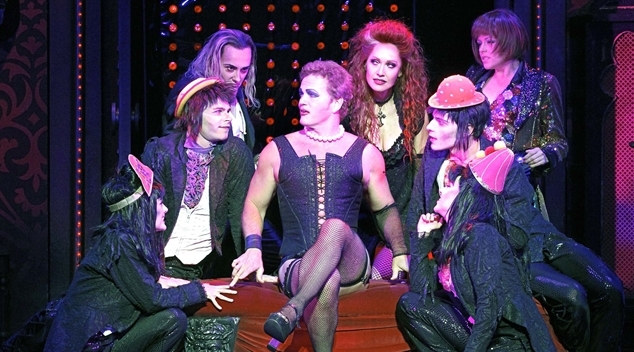 The creator of the show is full of praise for leading man Craig McLachlan, who has played the title character of Frank N Furter many times over the last two decades. O'Brien lists off McLachlan's many positive attributes.
"Craig brings 'Craig' to the stage, and Craig McLachlan leaves a wake of happy people behind him. Not only on stage, but in the street, in the restaurants. Everywhere I've been with Craig, out there in the real world, he has the gift of making people feel special, he has the gift of brightening people's day.
"He's completely without any pretension. No diva kind of attitude, very accessible, hugely talented musician, knows his craft, he takes to the stage and takes no prisoners, it's just delightful.
O'Brien reveals that his Rocky Horror journey began when he was invited to perform at a Christmas party.
"I wrote a song, EMI Studios were having a party, a staff Christmas party, and I was invited out to entertain them. So I wrote a bit of a comic routine, did some impersonations and wrote a song. Since it was a film studio, I said these are the kind of movies I like, I wrote Science Fiction Double Feature, and I sang it to them that night.
"Later on, a week or two later, I thought wouldn't that make a great prologue to a Science Fiction B-movie kind of musical. That's a musical that I'd like to go and see or be part of, as opposed to the musical I'd been to see. I really hate broadway musicals… I really like rock n roll."
The show opened at the Royal Court in 1973 and sold out the 62 seat theatre for every night of its opening season. Except the last night which had to be cancelled when the actor playing Rocky suffered a glitter related injury.
So powerful had the 'word of mouth' buzz about the quirky show been that among the disappointed audience who missed out on the show's final was Mick Jagger and Elliot Gould.
While the story has been recognised as bringing issues like being transgender and gender fluidity and sexulaity into mainstream culture, O'Brien said is was not a central goal of the original production.
"I love the fact that that's happened, but it's all unintentional. The fact that it has touched people and allowed them to feel less isolated and less marginalised is wonderful. In fact it's even gone further and given them some confidence to be themselves is delightful.
O'Brien says there still a lot of battles to be fought with people who have closed minds. People he describes as 'dinosaurs". Reflecting on recent political discussion in Australia he expresses dismay at some of the comments parliamentarians make.
"These are delusional people making laws for the rational, it's just insane." O'Brien declares.

Now in his early '70s O'Brien says he's reached a point where he's happy with his own gender identification describing himself as 30% female.
"I used to go to bed and think 'If I wake up a girl in the morning everything will be alright, that'll be fine.' but I know that can't happen" O'Brien said, noting that he was also aware of the advantages being male had given him throughout his life. "It's a misogynistic world."
In 2016 O'Brien was reported to have made comments that many people in the transgender community found offensive. He believes his comments were not accurately reported.
"They said that I had a rant, I didn't have a rant. The way the question was asked was that Germaine Greer and Barry Humphries had made this statement and people were angry about it for some reason.
"I know Germaine Greer is basically an angry person, there's an anger about her, that strange feminist anger that is 'I want you to know all the time that I'm an intelligent human being'. There's a little bit of a chip on her shoulder. I understand that, I'm not putting her down for it.
"Barry I thought, it was out of character, for him to be angry, but I think they were having a go at that [Caitlyn] Jenner person, whose part of that dreadful trailer-trashinan family. I think that is what got them going.
"What I said was that 'Yes, you can be happy, you can have a sex change, you can come as close as you can to being what you want to be. But, you haven't gone through puberty as a girl, you haven't grown up as a girl, you haven't had 'the mensies', you're not going to go into menopause, you can't actually be a real woman, but you can be as close to being a woman as you really want to be, and have hopefully a much happier life, and a contentment can come to your life.
"As far as I'm concerned, you'll never be a real women, you'll always be a transgender-woman, but there's nothing wrong with that."
"If you could wave a magic wand and change things, I wish there was one." O'Brien declared.
The Rocky Horror Show opens at The Crown Theatre on 17 February 2018. Tickets available from Ticketmaster.
Graeme Watson
---
Support OUTinPerth
Thanks for reading OUTinPerth. We can only create LGBTIQA+ focused media with your help.
If you can help support our work, please consider assisting us through a one-off contribution to our GoFundMe campaign, or a regular contribution through our Patreon appeal.