Rodney Croome: Asian concerns about Australian marriage are irrelevant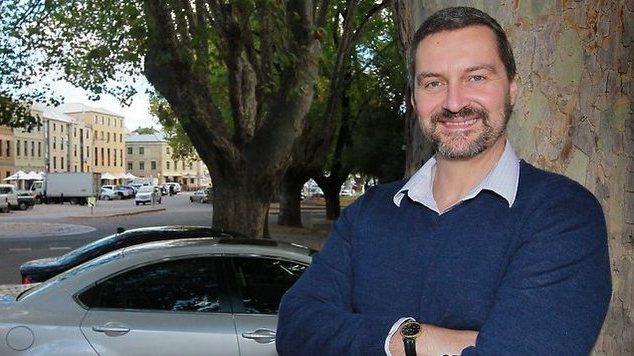 Australian Marriage Equality have dismissed as irrelevant the possibility, raised by Agriculture Minister, Barnaby Joyce, that Asian countries may see marriage equality as "decedent".
Joyce's comment echoed Senator Eric Abetz who earlier this week said Australia shouldn't allow marriage equality because our Asian neighbours haven't. Appearing on the ABC Insider's program this morning Mr Joyce said Australians should be concerned that Asian trading partners may see allowing same sex couples to wed as decedent.
Australian Marriage Equality national director, Rodney Croome, said,
"Several of our Asian neighbors allow polygamy and criminalise homosexuality, things most Australians find abhorrent."

"The only relevant international benchmark are those countries closest to us in law, history, culture and language – countries like New Zealand, Canda, the UK, the US and Ireland – all of which have marriage equality."
"Australians will not be guided by what some Chinese or Burmese official thinks is 'decadent'." Mr Croome said in a statement.
Ivan Hinton Teoh, the organisation's Deputy Director, who spoke at the Love in Perth: Rally for Marriage Equality this afternoon said the fact the argument against marriage equality has come down to how it affects trade showed that the opposition to the calls for marriage equality had run out of arguments.
"It's pretty remarkable and I think it shows the desperation of an opposition to marriage equality where there are no legitimate arguments. The idea that we should actually be led on an issue of civil rights, on an issue of what makes us Australian, in relation to trade is astonishing." Mr Hinton Teoh said.
The other English speaking western nation has considered trade to be a legitimate argument to oppose marriage equality. It just shows to me that the arguments are done, its over. We need marriage equality and we need to get it done."
OIP Staff