Rolling Thunder Vietnam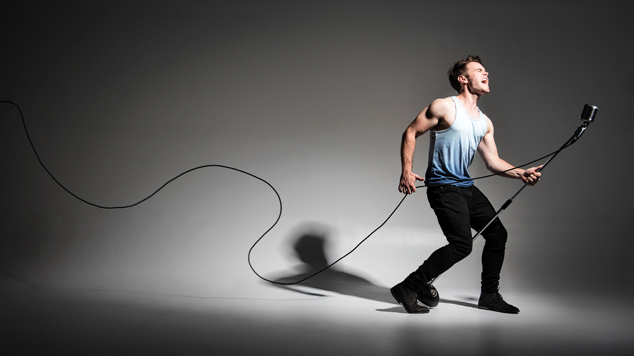 Following his stint on Kylie Minogue's team on 'The Voice' Tom Oliver has leapt into the new theatrical production 'Rolling Thunder Vietnam' which captures the songs of the Vietnam era.
"There's never been a really big stage production about Vietnam, there's been lots of movies. The songs of that period really define that generation and they all reflect that period and the rough time that Australia went through, and the United States and New Zealand."
Oliver admits that some of the songs in the show are quite intimidating because they're so well known.
"The songs really define that generation…we have to make sure we do them justice but we're going to attack them in our own unique way, we can't do them in the exact same way they were done back them, just because we're not Jimi Hendrix or The Rolling Stones.
"That's the most exciting part of this show though, it's such an honour to sing these songs." Declares Oliver.
Oliver nominates Russell Morris's 'The Real Thing' and Simon and Garfunkel's 'Bridge over Troubled Water' as his two favourite songs in the show; "Bridge over Troubled Water, it's so big, so high and so loud!"
Oliver says he can't wait to get back on stage after finishing his television stint on 'The Voice'.
"I absolutely love that live experience and I'm killing to get back on stage. I've been in television world for a few months so to be back in front of a live audience and in a theatre environment, which is where I started is so exciting.
"I'm really looking forward to being on stage with the other actors, especially Wes Carr who is making his theatrical debut. Live performance is so exciting, anything can go wrong and everything can go right.
Oliver says the experience of being on 'The Voice' gave him a lot of new knowledge about the music industry.
"The biggest part of it is the exposure that you get and the knowledge that you take from superstars like Kylie. We got to spend a couple of days in the studio just working on our song and she had some great advice about the Australian industry. It was surreal to be in the room with her but she is such a warm and welcoming chick who makes you feel at home."
While he found success on 'The Voice' this year, the previous year when Oliver appeared on the show none of the coaches turned their chairs.
"I auditioned as a duo with my friend Dakota, and nobody turned their chairs. Afterwards Joel said he linked one of our voices, but the other one got in the way."
Armed with the knowledge that it was his voice that the judges liked, Oliver returned this year as a solo artist. Appearing on a national talent show though needs a lot of perseverance and a positive attitude.
"It's just a totally crazy couple of days," Oliver said, "All this hype comes to an end when no chairs turn around. I've never been so devastated. At the end of the day it doesn't really matter that much, but in that moment in the environment you're in – it's a crazy world."
Due to popular demand 'Rolling Thunder Vietnam' has just added extra shows and will be at the Crown Theatre from Thursday 11th to Saturday 13th September with a matinee show on the Saturday afternoon. Grab tickets from ticketek.com.au