RTRFM announces Neon Picnic to celebrate 40th anniversary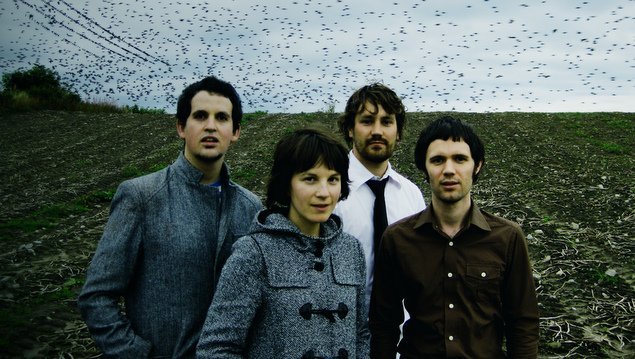 Community radio station RTRFM 92.1 celebrates its 40th anniversary this year with a series of events that celebrate the past and look to the future.
The festivities begin with a star-studded picnic showcasing the sounds of the past and the present.
Head down to Hype Park on April 1st from 9am to 5pm and watch live radio happen.
Neon Picnic will kick off the station's celebrations. The event takes it name from a series of RTRFM festivals of that name held in the late 80s and early 90s.
Some of the station's best broadcasters will be live to air as they hang out with old friends, former presenters and new kids on the block.
Neon Picnic will also feature the best in local music from bands on the radio now, and some much much loved bands from decades gone by.
Errol H Tout will strum his strings as he's done so many times before – delivering his unique and otherworldly brand of guitar music.
Three life-long friends of the station and absolute local legends are helping celebrate in style. Alsy MacDonald, Jill Birt and Martyn P Casey will perform several Triffids songs as a trio. Truly a rare treat not to be missed.
They're joined by a beloved band coming out of retirement for RTRFM; the poptastic Bank Holidays (pictured), with local fuzz-pop legends Turnstyle Lite, the effervescent Simone and Girlfunkle, and suburban singers Verge Collection.
Hip Hop Master Mathas will be joined by his mates to make magic and mesmerising music, and Jazz giants Gabriel Fatin and Pete Jeavons will hit the blue notes.
Neon Picnic is a free, family-friendly event, with activities for children all day long, and a licensed bar will be on site.
The station first hit the airwaves on April 1 1977 as 6UWA, the radio station of the University of Western Australia.
Not long after it joined forces with Murdoch University and became 6UVS. In the '90s the University cut funding to station and it was relaunched as RTRFM, an independent community station.
Today the station is located in Mount Lawley and is home to over 250 volunteers.
Over the years RTRFM has been the home to many programs dedicated to the queer community including E.T.H.O.S, Sheer Queer, QuEAR, and current program All Things Queer.
OIP Staff