RTRFM brings Spring Music Festival to Fremantle this October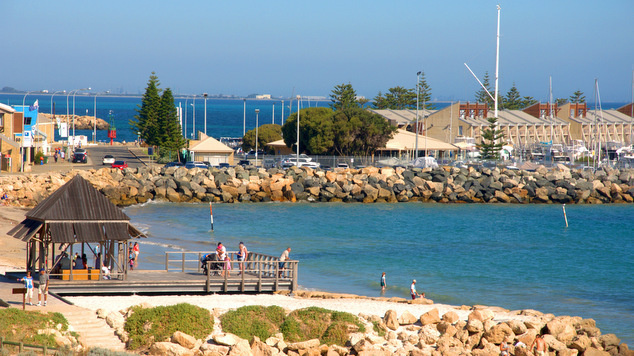 RTRFM is heading to the port city in spring for a brand new two venue festival in the heart of the city, Saturday October 13.
Featuring 10 acts across 2 venues, join us as we head to Freo's newest local music haunt and the most Fremantle venue possible, Rock Rover (Sth Fremantle Football Club, Clubrooms) and the newly revamped The Aardvark (below the Norfolk Hotel)
At the Rock Rover things will get loud and raucous as five of Perth's best and brightest fill the hallowed halls. Catch the mind blowing and energetic Superego (fka POW! Negro), the drone and sparse sounds of Mt. Mountain, the in your face energy of Doctopus, the laid back neo soul of Shy Panther and indie wunderkids Figurehead. Plus, RTRFM's brand new breakfast presenter DJ Taylah Strano on the decks between bands.
Down the road and to the left bask in the underground wonder of the The Aardvark and hang out with the sounds of Your Girl Pho, beat tape wonders Butter, the folk pop of Man Sandal, the electro thrill ride of Zān and the song writing wonder of Bri Clark.
Join us as we journey back into the heart of Fremantle with two new venues and a whole heap of local music talent.
Presale tickets to Fremantle Spring Music Festival are available now via RTRFM 92.1 and Oztix.
Source:- Media release