RTRFM gets ready for Radiothon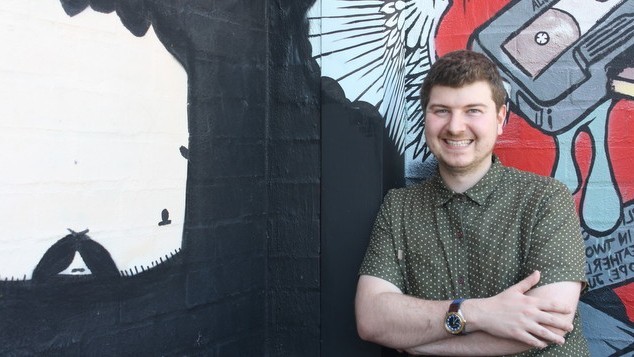 Community radio station RTRFM begin their annual fundraising radiothon on Friday morning. The station which hosts LGBTIQ+ program 'All Things Queer'  and 49 other shows is at the forefront of promoting Western Australian music.
Each year to fund the station for another 12 months RTRFM asks their listens to become subscribers to show their support for the station.
The Radiothon party is also a big event, taking over 5 venues in Northbridge on Saturday August 15th. Twenty three bands will play across five different venues.
We caught up with Music Director Adam Christou to find out more about what goes on during Radiothon.
What's RTRFM like during Radiothon?
Hectic, busy and stressful, but in the best sense possible! It's wonderful to see the entire station and its listeners come together during this period.  We end up with a phone room overflowing with listeners and fans of programs and phone lines ringing throughout the day.
It's overwhelming but I wouldn't have it any other way!
When people subscribe what are they contributing towards?
Running a community radio station is surprisingly expensive endeavour.  Subscriptions and donations cover everything from staff wages, our transmission tower costs, general maintenance and everything that goes into going to air.
It lets us keep doing what we're doing – providing a voice for Perth that isn't of the mainstream.  A voice that supports arts, culture and music and communities that don't otherwise get heard.
Without subscriptions we wouldn't be able to function – there'd be no RTRFM and that's a scary thing!
What have been your favourite moments since you joined the RTRFM team?
A few in no particular order,
Hosting my show every week (Out to Lunch, Tuesdays, 12pm – 3pm).  Sharing music with people is something I've always loved to do – and why I wanted to work in radio.  It's a rare treat to be able to hop on air every week and share some of my favourite songs with the city.
The exhaustion and excitement of booking all the bands for RTRFM's yearly events. Then the thrill of watching them come to life and helping work on each one.  In the Pines is an absolute joy to be a part of, same with Freo Winter Fest, last year's Courtyard Club Series and this January's Distant Murmurs.
Watching everyone attempt to pronounce songs from our recent feature album by welsh musician Gwenno, It's called Y Dydd Olaf.
You've got your ear on the pulse of local music, what's a great new WA band/artist that we should go check out?
Kucka – she's been a legend of the Perth scene for a while now, but her brand new EP with east coast label Midnight Feature comes out this Friday and it's sounding like a monumental leap towards an exciting new future. Great, woozy electronica with an unforgettable vocal performance.
If we can only catch 5 of the 23 bands playing at the Radiothon party, who would you recommend?
Dance the evening away at Connections with The Monarchy, Rok Riley & Catlips. If you're feeling like some guitars?  Drop into the bird, make sure you don't miss Verge Collection and Rat Columns.
Show your support for RTRFM by subscribing to the station and get a ticket to the Radiothon opening party. 
Declaration: OUTinPerth editor Graeme Watson is a former employee of RTRFM and continues as a volunteer at the station. Graeme is a presenter on ARTBEAT on Friday mornings, contributes to the psyche-folk-weird show 'Golden Apples of the Sun' and mentors presenters on 'All Things Queer'.