Rugby Player Fined for Using a Homophobic Slur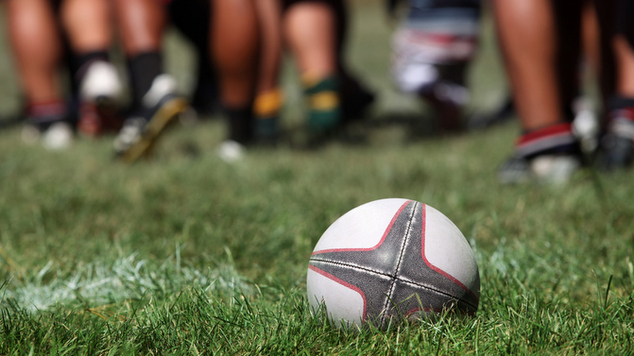 Waratahs player Jasques Potgieter has been fined $20,000 for using an anti-gay slur in a match against the ACT Brumbies on Sunday.
Brumbies flanker David Pocock alerted the referee in the game's 67th minute, telling the referee "I've just watched homophobic slurs."
"We won't tolerate it." a teammate said.
An internal investigation was made into the incident, and audio from the game revealed the word 'faggot' has been used twice. The Australian Rugby Union reprimanded Potgieter with the $20,000 fine, and will be undergoing an educational course on why homophobic language is not tolerated, according to the Sydney Morning Herald.
Waratahs rugby CEO Greg Harris said in a statement that the incident did not reflect the values of the team.
"Jacques made an error in judgement, despite having completed the ARU's Integrity Training, which includes the Member Protection Policy around Inclusion and Racism," he says.
"Our players have been educated around the importance of respect and integrity on the field, and this incident was directly in conflict to these values.
"There is no place for homophobia or any form of discrimination in our game and we have endeavoured as a club to embody these values on and off the field.
Potgieter has expressed remorse for his choice of words.
"I'm very sorry for any offence caused by what I said on the field during a heated encounter," the NSW forward said.
"It was an offhand remark made without thought for the hurt it could cause to those around me."
Gay rugby team the Sydney Convicts have lauded the Australian Rugby Union for their response to the issue.
"We applaud the Australian Rugby Union and the Waratahs for acting so quickly to investigate and resolve this matter and reinforcing their commitment to eradicate homophobia in rugby and providing a positive environment for all," said team founder Andrew Purchas.
Pocock is well known for his activism and has previously spoken out on inclusion in sports and same sex marriage. Last year he spoke in a video for You Can Play, an initiative aiming to combat homophobia in sport and in 2011 himself and his partner Emma Palandri pledged not to get married until same sex couples across Australia have the right to do so.
Sophie Joske
Image: YayMicro-Friday