SA govt introduce bill to legally recognise same-sex relationships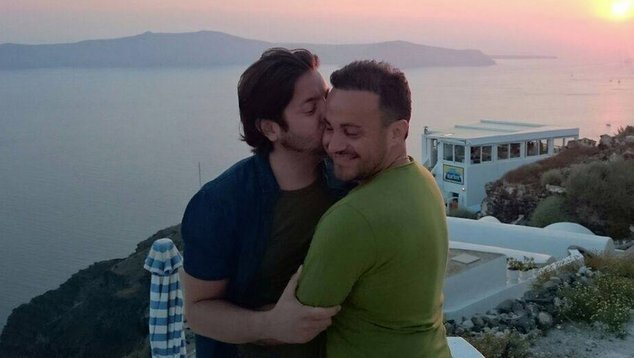 South Australia's Labor government will introduce a bill to parliament today, providing the framework for a relationship register to legally recognise LGBTIQ+ couples and overseas marriages.
The Relationships Register Bill 2016 will allow unmarried couples, regardless of gender identity or sexual orientation, to officially register their relationship with the state government and obtain a certificate of registration. Same-sex and gender diverse partners married overseas will also be able to register in South Australia.
The proposed register is a response from Premier Jay Weatherill who vowed to change legislation since the death of British tourist David Bulmer-Rizzi, who passed away on his honeymoon in Adelaide this January. David's husband Marco was unable to be recognised as David's spouse on his death certificate as South Australian law did not acknowledge their marriage.
"I was horrified by what Marco and his family had to experience when his husband passed away in Adelaide earlier this year and the pain and hurt his family also suffered," Premier Weatherill said.
Mr Weatherill says the government were already working on a process of removing discrimination from South Australian law and the Bulmer-Rizzi's ordeal reinforced the need to continue putting forward legislation that promotes equality.
"This Bill provides a mechanism for LGBTIQ couples to demonstrate their shared commitment and demonstrates a respect for the many diverse relationships in our community and promotes a more inclusive society in South Australia."
MP Katrine Hildyard, who is introducing the bill today, says the proposed register will go a long way to ensuring every South Australian is equally able to participate in community life.
"I am so sad that Marco has lost his husband. I hope that in introducing this bill that couples like David and Marco do not have to ever go through the difficult situation of not having their relationship recognised at a time of great loss," Ms Hildyard said.
"Sadly, Australia does not yet have marriage equality, but this bill will help couples have access to their legal rights whilst we wait for our country to catch up with the rest of the world."
Marco Bulmer-Rizzi has travelled from the UK to be present for the bill's introduction today, and says he is deeply grateful to Premier Weatherill for keeping his promise to bring forward the legislation.
"Losing David and seeing our family not recognised in the midst of my darkness was devastating. I am so grateful to the thousands of people here in South Australia and elsewhere in the country that rallied around me," Bulmer-Rizzi said.
"The introduction of this bill will allow me to request David's death certificate to be reissued with the correct marital status on it, and in many ways, will allow me to feel that I have fulfilled the promise I have him on our wedding day to honour and respect him."
Australian Marriage Equality has welcomed the news from South Australia today, with Co-Chair Alex Greenwich congratulating the Weatherill government for their efforts.
"While this legislation does not achieve marriage equality it will provide a sense of security to LGBTI couples travelling to this country," Mr Greenwich said.
"The sad irony of this legislation is that South Australia along with other states will recognise same-sex couples married overseas, however LGBTI couples wanting to marry in Australia must wait."
Mr Greenwich said the bill is another example of the overwhelming support for marriage equality in Australia and calls on the government to work together and achieve it without delay.
OIP Staff