SA Premier apologises for state's "senseless discrimination"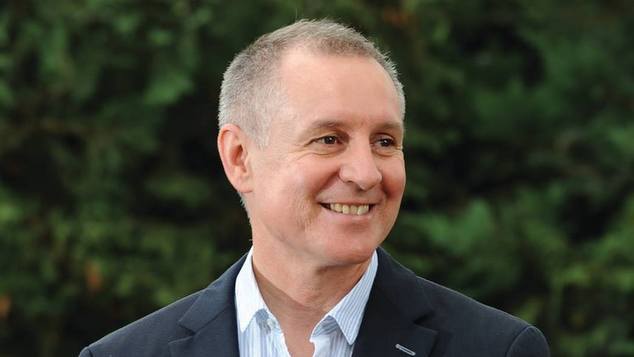 South Australian Premier Jay Weatherill has described the treatment of a British man who was denied next-of-kin status when his husband died in South Australia as "senseless discrimination".
Marco Bulmer-Rizzi's husband David died on Saturday after falling down stairs and cracking his skull at a friend's home during the couple's honeymoon in Adelaide.
Authorities have told Mr Bulmer-Rizzi says his husband's death certificate will read "never married" and that all decisions surrounding the death needed to be approved by his father-in-law.

The South Australian Premier has announced that legislation will be introduced into the South Australian parliament to ensure that the partners of same sex couples are recognised.
"It is another example of how senseless discrimination of sexual orientation can cause pain and hurt," Mr Weatherill told SBS News.
It is understood that the Premier has contacted Mr Bulmer-Rizzi and apologised for the treatment he received.
The Greens have called on the government to recognise overseas marriages. South Australian senator Robert Simms, who is the party's spokesperson
It's appalling that a grieving husband is being treated this way," Senator Simms said.
"It really is degrading and humiliating and an example of the cruel nature of this element of Australian law."
Federal Attorney-General George Brandis told AAP the registration of deaths was a state government issue.
Mr Bulmer-Rizzi's death has put a renewed focus on ensuring overseas marriages are recognised within Australia.
Australian Marriage Equality's WA Convener Brian Greig praised the actions of the South Australian Premier and called on WA's Attorney-General Michael Mischin to ensure the same discrimination does not occur in Western Australia.
"South Australian Premier Jay Wetherill is to be applauded for announcing today that he will move quickly to change that state's law," Mr Greig said.
"While WA recognises same-sex couples under de facto legislation, this does not currently translate to same-sex couples legally married overseas," Mr Greig said.
Mr Grieg said the WA government should ensure that an overseas marriage is sufficient proof of next-of-kin status for same sex couples.
OIP Staff
Brian Greig is a contributor to OUTinPerth.