Salt n Pepa join a stack of 90s acts for Australian tour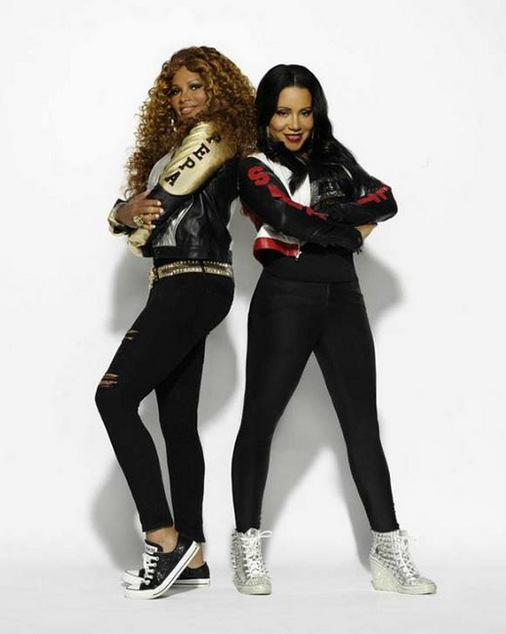 Salt n Pepa are coming back to Australia as part of a massive '90s retro tour that includes a stack of hot makers.
The I Love the 90s tour will also include Vanilla Ice,  Tone Loc, Young MC, Coolio and Color Me Badd.
The show will take over Perth Arena on June 13th 2017.
Salt n Pepa scored a strong of hits with Push It, Whatta Man, Shoop, Let's Talk About Sex, You Showed Me, Don't You Want Me and Heaven or Hell.
This year the band are celebrated the 30th anniversary of their debut album Hot, Cool and Vicious. 
The band got their big break when they recorded the song Push It in 1987 – with the track being added to later pressings of their debut album.
Salt n Pepa were outspoken about HIV prevention at the height of the HIV/AIDS health crisis. The band included messages about safe sex on their records and recorded an alternative version of one of their biggest hits Lets Talk About Sex, renaming it Lets Talk About AIDS. 
Vanilla Ice hit the big time with his tune Ice Ice Baby, which controversially sampled the Queen and David Bowie tune Under Pressure. The rapper also appeared in Madonna's Sex book and went on to host a popular home renovation TV show.   
Color Me Badd are remembered for their hit tune I Wanna Sex You Up but they also soared to the top of the charts with I Adore Mi Amore and All 4 Love. 
Tone Loc's Funky Cold Medina and Wild Thing have remained party favourites since they were first released. Tone Loc hasn't recorded a lot of music since his initial hits, but he did sing a tune on the soundtrack to the Ace Ventura movie.
Coolio's biggest hit was Gangsta's Paradise, from the movie Dangerous Minds. The song takes it's tune from a Stevie Wonder song. The rapper also scored hits with C U When U Get There, 1,2,3,4 (Sumpin New), and Fantastic Voyage. 
Young MC's amazing 1990 album Stone Cold Rhymin' featured his breakthrough hit Bust a Move alongside I Come Off, Know How and Principal's Office. Young MC went on to release another seven albums of material.
The rapper found his greatest chart success here in Australia. In 1992 he teamed up with Australian dance band Euphoria for the track Baby I Want It. 
June 3: Trusts Arena, Auckland NZ
June 4: Horncastle Arena, Christchurch NZ
June 7: Hisense Arena, Melbourne VIC
June 9: Qudos Bank Arena, Sydney NSW
June 10: Eatons Hill Hotel (Outdoor), Brisbane QLD
June 13: Perth Arena, Perth WA
TICKETS ARE ON SALE THURSDAY NOVEMBER 17.
FOR DETAILS VISIT www.mjrpresents.com