School Rules with Safe Schools Coalition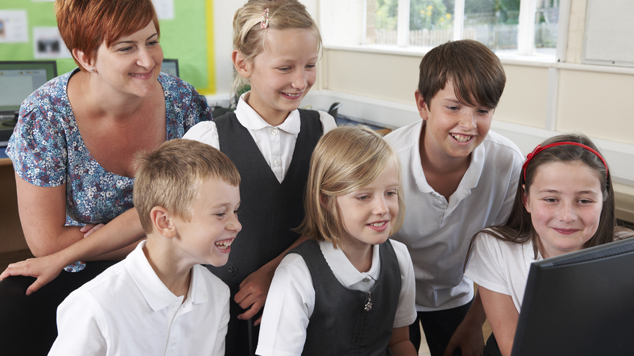 The Safe Schools Coalition is an organisation dedicated to promoting awareness and providing support to Australian schools to nurture safe and inclusive environments for same-sex attracted and gender diverse students.
Safe Schools was founded in Victoria in 2010 and as a result of the success of the program, was granted federal funding by the Department of Education and Training in 2014, allowing for a national rollout of the organisation.
The Western Australian branch of Safe Schools launched in September this year, with the support of the WA AIDS Council.
SSCWA have accumulated ten member schools in just two months of the programs lifespan, bringing the national tally up to 452.
Senior Project Officer Olivia Knowles says she is excited to continue the momentum here on the west coast.
"We've harnessed that momentum and that energy and we're working with those schools who are engaged and willing to start with," Knowles says.
Knowles explains that the program is open to all who are willing to promote inclusivity at their school.
"It's a mixture of government, independent and Catholic schools – it's up to the school. Schools may access our services as they require."
One of the services that the Coalition provides is training and professional development for school staff.
"It's important for everyone to have a shared understanding of the needs and experiences of same-sex attracted and gender diverse young people at school," says Knowles.
"It really is driven by the school and we support them with training and resources. It's not a kind of '10-step program' but rather tailored support for each school."
As well as education and training programs for staff, Safe Schools offer a plethora of resources online.
"We also have a lot of print and digital resources, which are both for staff and students and all of these are free to use."
Safe Schools also encourage schools with diversity groups established by students by providing support.
"Schools that may already have a diversity group or a gay/straight alliance… whatever it may be called, we can support schools in supporting those groups," Knowles told OUTinPerth.
Knowles says that while Safe Schools was specifically established to support same-sex attracted and gender diverse individuals, the programs promotion of harmony and inclusiveness will help all students.
"We're supporting a particular target group that do have very specific needs in schools, but it benefits all students. All students can be targets of gender and sexuality based bullying, whether or not they themselves are LGBTIQ or whether it's a perceived identity, or a family member – the program makes it safer and more inclusive for everyone."
For more information on Safe Schools Coalition visit www.safeschoolscoalition.org.au
Leigh Hill
Photo: stock image