Scientist Penny Whetton, wife of Senator Janet Rice, dies unexpectedly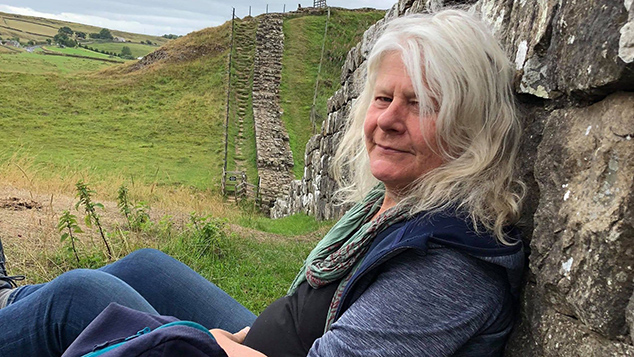 Climate scientist Dr Penny Whetton has died unexpectedly aged 61. Whetton was the wife of Greens senator Janet Rice, the couple had been together for almost four decades, their relationship preceding Dr Whetton's gender transition.
Senator Rice shared the news of her wife's passing on her Facebook page saying Dr Whetton appeared to have passed away peacefully while visiting the couple's holiday home in Tasmania.
"My darling beloved Penny passed away suddenly and apparently peacefully at our house in Sisters Beach Tasmania on Wednesday evening 11 September." Senator Rice posted.

"She was alone, having arrived at Sisters on Tuesday to spend a week or two while I was in Canberra. The last anyone heard from her was early Wednesday evening, and she was found on Thursday morning, still sitting on the couch, computer on her lap. She was in her favourite spot in one of her favourite places in the world – a lovely place to pass away, but just 20 years too early!
"It's so unbelievable, so unexpected and so so sad."
Dr Whetton was a respected scientist having led the CSIRO's national climate projections work from 1992 to 2014, producing the reports which predict how Australia's climate is going to change due to global heating. She was a lead author of three IPCC (Intergovernmental Panel on Climate Change) reports including the 4th assessment report which was awarded the Nobel Peace Prize.
The couple had previously spoken about how their relationship continued after Dr Whetton shared that she was transgender. Senator Rice was at the forefront of the campaign to change Australian's marriage laws so that transgender people did not need to divorce to gain gender recognition.
Tributes have poured in for Dr Whetton, LGBTI rights advocate Rodney Croome said the news had made him overwhelmed with sadness.
"I was overwhelmed with sadness when I learnt of Penny Whetton's unexpected death. I was sad for her devoted spouse, Janet Rice, and her children. I was sad for the loss of such a passionate environmental scientist and polymath. But most of all I was sad for the friendship that will never be. Penny and I only met recently but I found her conversation enthralling, her ideas profound and her knowledge vast." Croome posted to social media.
Author Benjamin Law said the news was "profoundly sad" describing Penny, Janet, and their children John and Leon as a "beautiful family".
Sally Rugg, one of the leaders of the campaign for marriage equality described Dr Whetton as "the heartbeat of the LGBTIQ activist community", saying she was kind and generous and always had time for people.
The CSIRO said Dr Whetton was a deeply valued colleague and talented climate scientist.
OIP Staff
---