Sculpture by the Sea returns to Cottesloe this March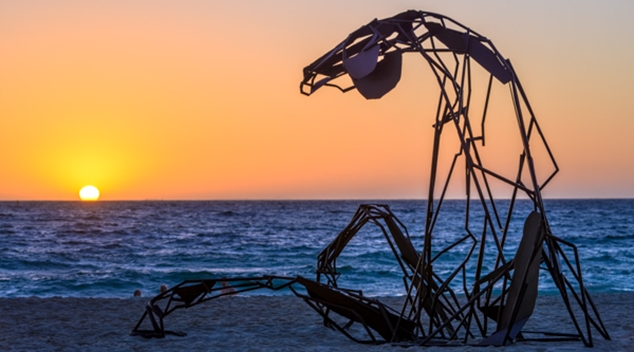 Cottesloe Beach will once again become a beautiful backdrop for the 15th annual Sculpture by the Sea.
The much-loved exhibition has grown over the years into one of Perth's largest free public events, attracting hundreds-of-thousands to see the wonders on the shore.
This year more than 70 Australian and international artists will showcase their work across the 18-day event.
Some of WA's most talented and interesting sculptors featured this year include Anne Neil, Stephen Tepper, Alessandra Rossi, Miik Green, Ron Gomboc, Jennifer Cochrane, Rim Macfarlane Reid, Tony Davis and emerging artists Britt Mikkelsen and Jina Lee.
Sculpture by the Sea will be at Cottesloe Beach from 1st – 15th March. You can find SxS at sculpturebythesea.com as well as on Facebook & Instagram.
Image:- Clyde Yee