SeaChange: Sigrid Thornton is returning to Pearl Bay in 2019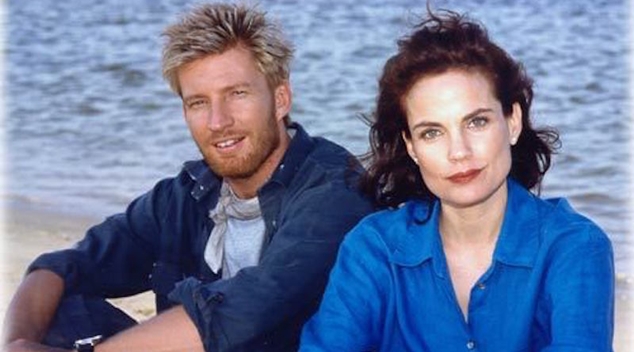 Much loved Australian drama SeaChange is returning to television almost two decades after it aired its final season.
The announcement was made at Channel 9's Upfronts event, which revealed their programming lineup for next year.
Originally airing on ABC between 1998 and 2000, the show starred Sigrid Thornton as big city lawyer Laura Gibson who needs a change of scenery after the breakdown of her marriage.
Other Pearl Bay residents include David Wenham as Diver Dan, Kerry Armstrong as Heather Jelly and John Howard as Mayor Bob Jelly, who is also back for the new season.
Also coming to Nine next year will be Lego Masters, which follows competitive and unbelievable Lego creators, and Melissa George will star in Bad Mothers – which was described as Desperate Housewives meets Big Little Lies.
Married At First Sight, The Block, Love Island and The Voice will return next year, while NRL Footy Show, Date Night and Buying Blind have been axed.