Senior Liberals slam Cory Bernardi's "betrayal"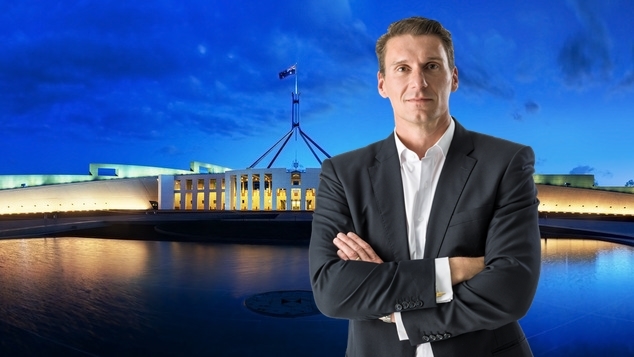 Senior Liberals have criticised Senator Cory Bernardi over his decision to set up his own party labeling it a betrayal of voters.
This morning the South Australian senator informed the Prime Minister he would be quitting the government and moving to the cross benches so he could set up his own party. He is expected to make a formal announcement in the senate this afternoon.
Last year the senator set up a website named Australian Conservatives, which at the time, he described as a right wing equivalent to the popular Get Up! advocacy group.

The site was described as a way to create a grassroots conservative movement and restore Menzies-era values to Australian politics.
Senator Bernardi reportedly was inspired to create his own company after spending three months in the United States last year where he was observing the processes of the United Nations. While in the USA Senator Bernardi was inspired by the performance of Donald Trump in the US election campaign.
Fellow South Australian MP, Christopher Pyne responded on Twitter saying those who were most let down by Senator Bernardi were the South Australian voters.
Pyne has also called for Bernardi to resign saying Bernardi should stand as an independent rather than serve out the remaining time of his six year term.
"Cory Bernardi was elected as a Liberal," he tweeted. "The honourable course is for him to resign his seat and for him to recontest it as an independent."
Immigration Minister Peter Dutton said voters would be angry at Senator Bernardi over his betrayal.
"It is a betrayal when someone leaves… People will be angry and they will be disappointed," Dutton told ABC radio.
"I think people will be angry about any defection, angry about the betrayal of the Liberal Party values."
Trade Minister Steve Ciobo described Senator Bernardi as an ineffective performer in the government saying he spent more time criticising the government from within than focusing on the opposition.
"It is disappointing," Ciobo told Sky News. "Many Liberals feel this way, if you look back over Cory's career, with one or two exceptions he's never laid a glove on the Labor Party. Every time he's been in the headlines, it's been about criticism of his own party."
Deputy Prime Minister and Nationals leader Barnaby Joyce said it will all end in tears.
"I've seen this movie before, that one ends in tears," Joyce said. "I thought that Cory was made of sterner stuff."
"Bravery presides in staying in the party and trying to change the party, not running away because you can't handle the heat of the kitchen."
Not all Coalition MPs have been as damning of the Senator's decision. Tasmanian senator Eric Abetz told The Australian that while he was disappointed that Bernardi was quitting the government there was a "genuineness" to his decision.
"There is no doubt that he is sincerely motivated," Senator Abetz said. "For the Senate, one it assumes it won't make much difference in relation to the votes. Senator Bernardi in voting will have to side with the government or the Labor/Greens. I think that choice for him in practical terms will be fairly obvious."
Prime Minister Malcolm Turnbull declined to answer questions about Senator Bernardi's defection when he greeted the media after attending a church service this morning.
Labor leader Bill Shorten said the defection was a sign of a government in disarray.
"A government which can't govern itself, can't govern the nation," Shorten told reporters. "It is long overdue for the government to focus on the jobs of other Australians. I promise Australians that we will focus on jobs, saving Medicare and, of course, making sure that housing is affordable for all Australians."
Image: The image is this story has been digitally created.