Westbro Batist Church Set it Sights on WA School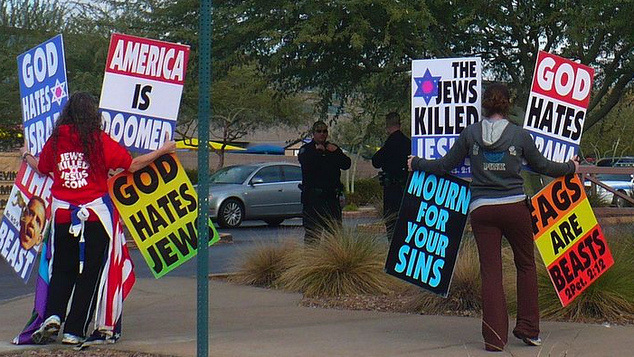 The Westbro Baptist Church has threatened to preach their message of gay hatred at WA's Margaret River Senior High School.
The school is performing the play 'The Laramie Project' which is based on reactions of the residents of the town of Laramie, Wyoming where gay teenager Matthew Shepard was bashed to death in October, 1998.
The play is performed regularly in schools and university and by community theatre groups in Western Australia.
When the local newspaper, the Augusta-Margaret River Mail tweeted a story promoting the upcoming production, the notorious hate group tweeted a response that they were on their way to preach against it.
The group posted, "WBC to preach God H8s Fags @ the Margaret River Senior High School — the land of the damned down under".
By all reports the students were quite excited to have gained the attention of the group with several students cheekily tweeting back with thanks for the additional publicity.
The Westbro Baptist Church first gained international attention when it picketed the funeral of Matthew Shepard with placards reading 'God Hates Fags'. The extremely religious group have regularly picketed the funerals of soldiers and gay people.
The groups founder, the Reverend Fred Phelps passed away last week. The death of the groups leader does not seem to have curtailed their protests- most recently they picketed a concert by pop singer Lorde.
Source: Augusta – Margaret River Mail
OIP Staff